Meet Keenya Madison | Facetime Makeup Artist, Author & Speaker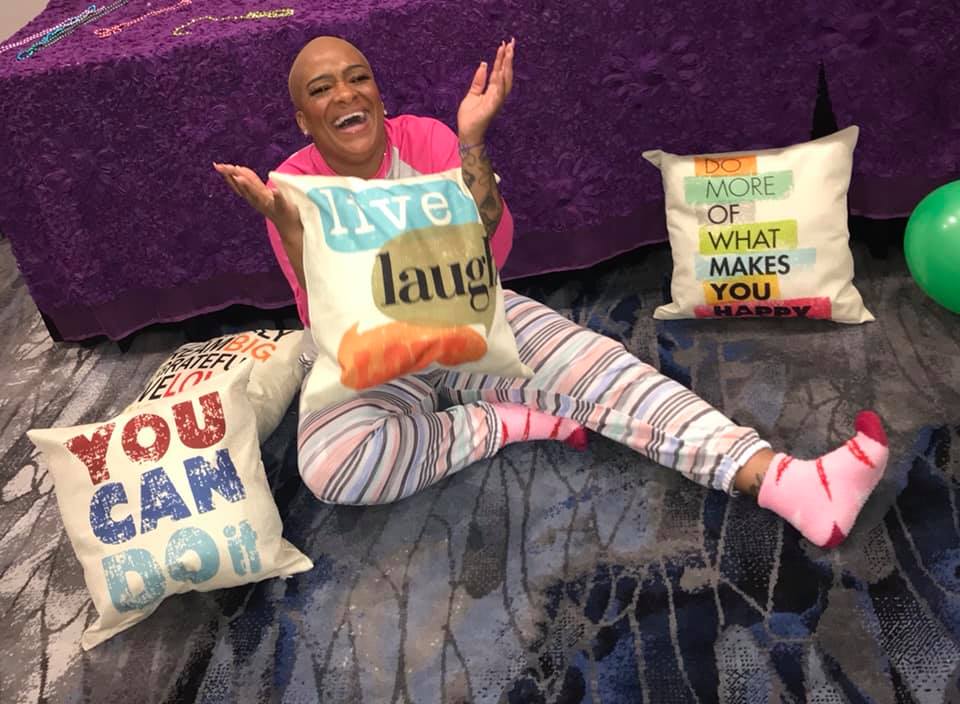 We had the good fortune of connecting with Keenya Madison and we've shared our conversation below.
Hi Keenya, what's the most important think you've done for your children?
For me, the most important impact I've made on my daughters are building a personal relationship with God. That is so important and the most important lesson that I have been able to share with my daughters is knowing God for themselves. It was easy for me to say God is good or God this this for us or God made this happen for us. But as a single mother raising three daughters on my own I wanted them to see the hand of God for themselves I wanted their prayer life to make an impact in such a way that when life circumstance come, they know who to call on besides momma and that's God. I began sitting my girls down every new year's eve when they were just 6, 7 & 13 (they are now 19, 20 & 26) and having them write out for themselves exactly what they wanted and/or needed for God to do for them in the year coming, I would make them also put a date by when they wanted to see it manifest in their life. What was so powerful in that was watching my girls dream big, and learn faith at a young age, knowing that no matter how big or small their desire or need was, God would always deliver. recently I bought them a locket and I placed a mustard seed inside of the locket to remind them that no matter what life brings God says in Matthew 17:20 "For I assure you: If you have faith the size of a mustard seed, you will tell this mountain, 'Move from here to there,' and it will move. Nothing will be impossible for you." I want them to always remember what God placed on the inside of them and that's crazy faith, I never want them to settle for something lower than what God has promised them that's in relationships, careers etc. I teach them to keep striving to be the best that they can be, be exceptional on your level because Everything will not always appear as it seems but never give up as long as your building on a solid foundation.
Let's talk shop? Tell us more about your career, what can you share with our community?
I can truly say what I do is truly a gift from God, being self-taught I've been doing makeup for over 15 years and what sets me apart as an artist I look deep Within my clients to find the true Authentic Beauty that she's afraid to let out and I stretch them to their highest. My MUA stands for "Making U Authentic" meaning that at the end of each session when I hand them that mirror I want them to feel unquestionable, genuine and true, not to me but to themselves and as they are looking at themselves smiling with tears I know made a difference I know I made an impact. I want them to feel rejuvenated but most of all empowered knowing that they are beautiful they are purposed they are loved and that they are walking into their OWN because that's what makeup does for me, and the spirit of obedience that I approach it with is what I want them to leave with. It wasn't easy for me it took me a long time to accept my gift and to walk into my calling as a makeup artist, speaker and author. I had to overcome fear, the thought of not being good enough, the thought of Thinking that no one would want to work with me I don't have enough followers on social media I wouldn't be able to be a part of the different platforms I've been able to be on who would have thought ? But God. I had to start believing what God said and what people saw in me and that's excellent on my level. I had to reevaluate my life and fix my focus because I never wanted to rob myself of the gift that God gave me, not just as a makeup artist but with speaking engagements and writing books, I wasn't designed to be average I was designed to be great! The most valuable lesson I've learned on my journey and I'm still learning is that I'm not in competition with no one. My job is to be the best me I can be and to never compare myself to others.
Any great local spots you'd like to shoutout?
I really don't go out much, I'm more of a family person, I love family. I'm all for family gatherings or just meeting up with close friends sitting in the backyard BBQing or boiling crawfish our New Orleans tradition. On Sundays after church I love to have brunch at" Common Table" in Frisco Tx, the food there is amazing and the drinks are specular. But Everyone who know me knows I'm a football fanatic, I love football especially the New Orleans Saints lol, because I'm from New Orleans LA. So, with that being said I love our Saints watch parties where all the Saints fans meet Every Sunday during football season. We all get together in our Saints gear meet up at the Daquiri shop in Carrollton where Kevin Netters AKA Big Daddy the DJs, one thing for sure if you're not a Saints fan you will definitely become one after being with us lol. If you know anything about New Orleans people you know we like to have a good time especially with great food drinks and music. But if It wasn't football season, I would definitely attend LAVA CANTINA where its NEO SOUL SUNDAY hosted by HC3 entertainment and comedian Q where there's a live band food, drinks and good adult fun.
Shoutout is all about shouting out others who you feel deserve additional recognition and exposure. Who would you like to shoutout?
First giving honor to God whos the head of my life ALL Credit belong to him. I could not have become who I am today and growing to become with out the continued support and love from my family. Family means EVERYTHING TO ME!!!! To my grandparents the late Ernest and Lorraine Madison for teaching me the true value of family. Second to my parents especially my mother Glinda Casby who raised me to be the women and mother I am today thank you momma I love you so much. To my three amazing daughters Mia ,Jalin and Dalis who has been my strength thank you for teaching me what true love is ,you all have given me something to look forward to every time I see you , You believed in me and reminded me that we are connected at the roots, that no matter how hard the wind blows we will never break and to keep pushing no matter what. To my brothers Brain Patenburge Kevin Netters(Big Daddy The Dj) ,and Kevin Odom(Smokey) you have always encouraged me to do my best and that quitting is not a option . To all my cousins and friends thank you for loving me through it all . To my mentors Cherise Riley Cheryl Roberts, Sherrelle Reed, and Monica Johnson, that has seen me through the good, bad and the ugly, YET each of you not only believed in me, but continued to speak life to me until I saw exactly what you saw in me as well.. Your leadership, wisdom, love, and compassion allowed me to embrace my God Call as a Woman Influencer leading by example creating global and social impact in the hearts and minds of women all over the world!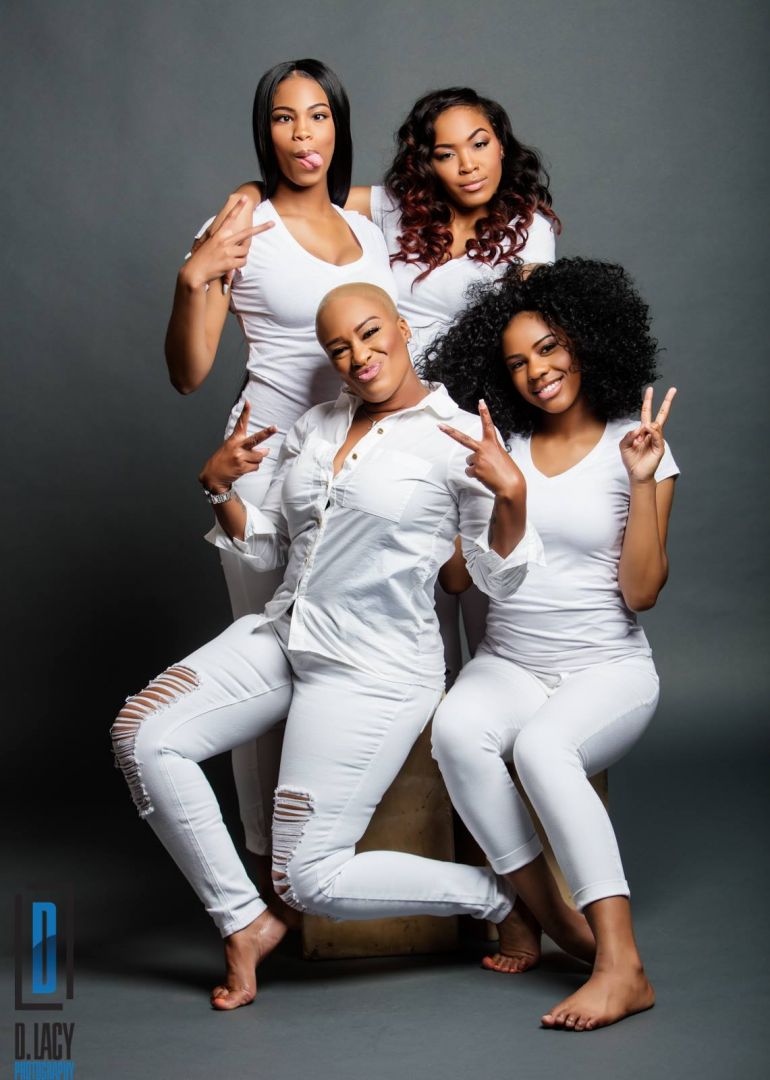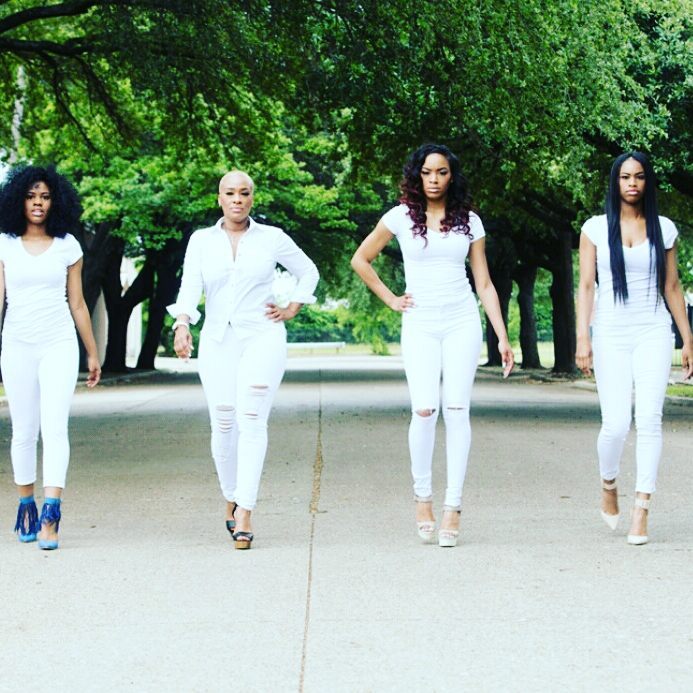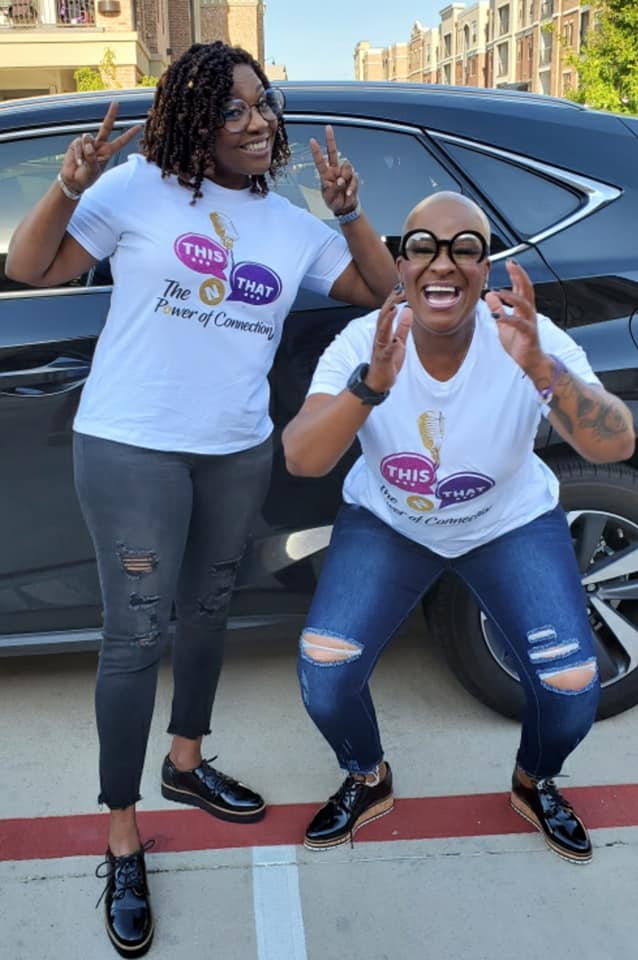 Website: KEENYAMADISON.COM
Instagram: Facetime_Mua
Linkedin: Keenya Madison
Facebook: Nikki Mua
Youtube: This N That SHOW
Other: I also Co Host the THIS N THAT SHOW THE POWER OF CONNECTION with NIKKI and RELL every 2nd and 4th Saturday of the month its an amazing show where we discuss a little bit of this and a little bit of that. Real topics from different point of views ..
Image Credits
D lacy Photography
Nominate someone: ShoutoutDFW is built on recommendations and shoutouts from the community; it's how we uncover hidden gems, so if you or someone you know deserves recognition please let us know here.