We had the good fortune of connecting with Felicia Jeffries and we've shared our conversation below.
Hi Felicia, what is the most important factor behind your success?
My faith in the Most High is the most important factor behind my success. Proverbs 3:5, 6 says, "Trust in Yahweh with all your heart, and do not not upon your own understanding. In all your ways take notice of HIM and HE will make your paths straight." It's not always easy to go in the direction the Most High wants his human children to go. Everyone seems to have their own way of doing things, and from how the world looks, man's way isn't the best. So I've observed the lives of those who trust God and those who don't. I decided to let Yahweh guide my business decisions, and HE's helped me avoid troubles and traps that may have looked appealing at first, but had the bite of a serpent at the end. Nothing on this earth is here that wasn't provided for us. Time is given. The air we breathe is a gift that is given. The sun we enjoy having good times under was given to us. And this business was given to me, entrusted to me to be able to assist other business owners the proper way. My faith allows me to understand the importance of my stewardship, and that has been the reason behind the success of my brand, Moore Financial Services and the Biz Credit Movement.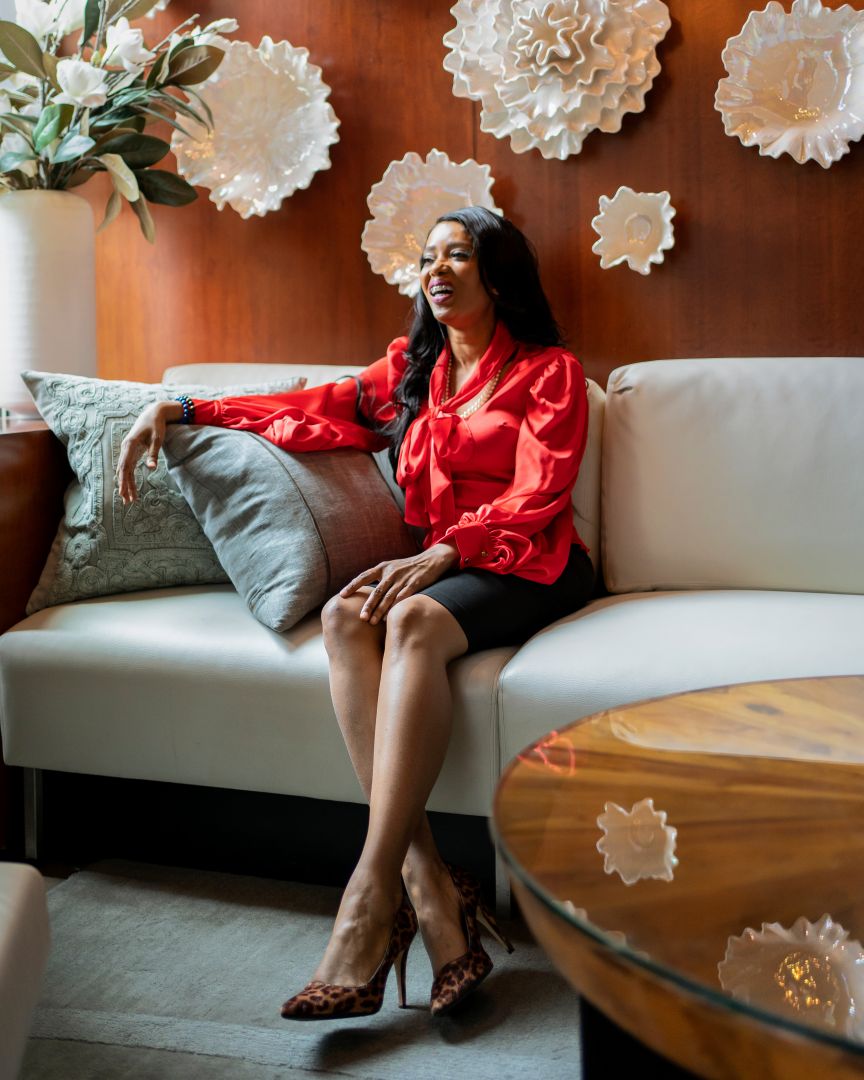 Can you give our readers an introduction to your business? Maybe you can share a bit about what you do and what sets you apart from others?
I'm a business and bankruptcy paralegal turned business consultant. I'm certified in Global Entrepreneurship through UCLA, and I'm a certified grant writer. I have authored several book which include my most recent that I'm very excited about, a limited edition book entitled "Get Grants For Your Business: How To Apply and Win Includes a List of over 50 Grants to Apply for your Small Business." Only 200 copies are being sold, and the book teaches business owners how to acquire free money for their own company without the help of a grant writer. It is one of the few books written that teaches how to get free money for for-profit organizations. I release the book on my website www.feliciajeffries.club in rounds.
Every small business owner sees the silver lining when a funding alternative they can rely on to sustain their company emerges. Some of the things they should look at include how much assistance the avenue gives them in addition to financing.
The unemployment rate is rising, and many new business ideas are being generated at various levels of the American economy. There is an innate drive to generate effective answers to the difficulties small enterprises face. Small companies provide a less expensive and more accessible answer to many problems, and there is a need to capitalize on it. However, the problem of insufficient financial backing those young enterprises face has an impact on the integrity of their ideas and goods.
Get Grants For Your Business: How To Apply and Win was written to help new and existing businesses secure grants in order for their business to grow. The book is intended to raise the hopes of small company owners by demonstrating and explaining how to obtain free money for small firms. It explains in simple form how to apply for this money and have higher chances of obtaining it.
A grant is a sum of money given by an entity – typically a public body, charitable foundation, or specialized grant-making institution – to an individual or another entity (usually a non-profit organization, but sometimes a business or a local government body) for a specific purpose related to public benefit. Grants, unlike loans, do not have to be repaid. Grants in the United States are typically made by a wide range of government departments or an even broader range of public and private trusts and foundations. According to the Foundation Center, there are over 88,000 trusts and foundations that distribute over $40 billion each year.
Who doesn't appreciate free money? Isn't that what small business grants are? Grants can assist in paying salaries, purchasing stock for the business, marketing, hiring employees, purchasing equipment, reaching out to new customers, and more.
While grants are "free" in the sense that they do not require repayment, they are not handouts. In all cases, a business owner must apply for a grant, which can take some time and effort, and also have to compete with other small businesses for the grant. Even small grants frequently attract hundreds of applicants.
The book is being released as a grant would be released. People get on a waitlist to get notice when the website opens to be able to purchase the book. An email is sent, and a timer is set. Once the timer stops, the website closes for purchasing for the Grants book. There are other books on the site for purchase, but this is the only grants book. I'm releasing this book in this manner to get business owners in the mind-set of what it would take to apply for grant money. There's protocol that has to be followed and deadlines that must be met.
During this round, The book pre-order opportunity opened Monday July 11th and emails were sent to those on the waitlist. As I mentioned, the time to purchase will be limited. Hundreds of millions of dollars are set aside for businesses each year and a grant writer is not required for business owners to obtain the grants listed in this book.
This is a limited-edition book as only 200 copies will be published. Half the books are gone. The readers of this article have a special privilege. Enter the Code "VOYAGE" to get the book half off while the website is still open. Many on the waitlist had emails that bounced back; so I want to extend the offer to the readers of this article.
I got where I am today by faith and putting in the work. No one but God helped me get this far. Was it easy? No! I overcame challenges through prayer, meditation, moving away from negative people, and more prayer. I've had a stroke, brain surgery, been on life-support twice, and I'm still here to tell you about it. Now tell me the Almighty wasn't in there throughout it all. I've been betrayed by business associates, went through divorce after I found out about this illness, suffered homelessness with my children, and I'm here! That saying goes, "Nothing but God!" So when you ask, "How did I overcome these challenges?" I know the Most High carried many of those burdens that got too heavy to bear. He let me bear some heavy stuff, and I suppose I have more important work to do.
We have clients all over the world, and I asked the Most High for that. We've built seven figure businesses, and I am proud of that. I can see a vision of a business years down the road, and I love it when the owners start seeing it. I can work with them to help them accomplish what they didn't think was possible in a very short period of time. Many of my clients who have businesses also suffer challenges in health either with themselves or loved ones. We have been blessed to assist pro-ball players with their businesses, and that lets me know God directed me to be in the right field – not in the law firm but in the consulting firm.
I want the world to know that no matter what you may go through in life, you can succeed. I am a living witness. I want the world to know that the Most High does exist. All the evidence points to it, not only through my testimony but through the scrolls found, the creation we see each day, and the light that still exists in a dark world, and I won't be afraid to admit, without HIM, I wouldn't be here to tell you my story. It doesn't matter if someone feels they did it all by themselves; remember, HIS breath of life runs through our body. My brand is where it is and growing because of HIM and the clients he allows us to service. His name is YAHWEH. But don't take my word for it. Research it yourself. Some may appreciate my strong faith; others may not appreciate it so much, but until you've walked in these shoes you can only judge from a distance.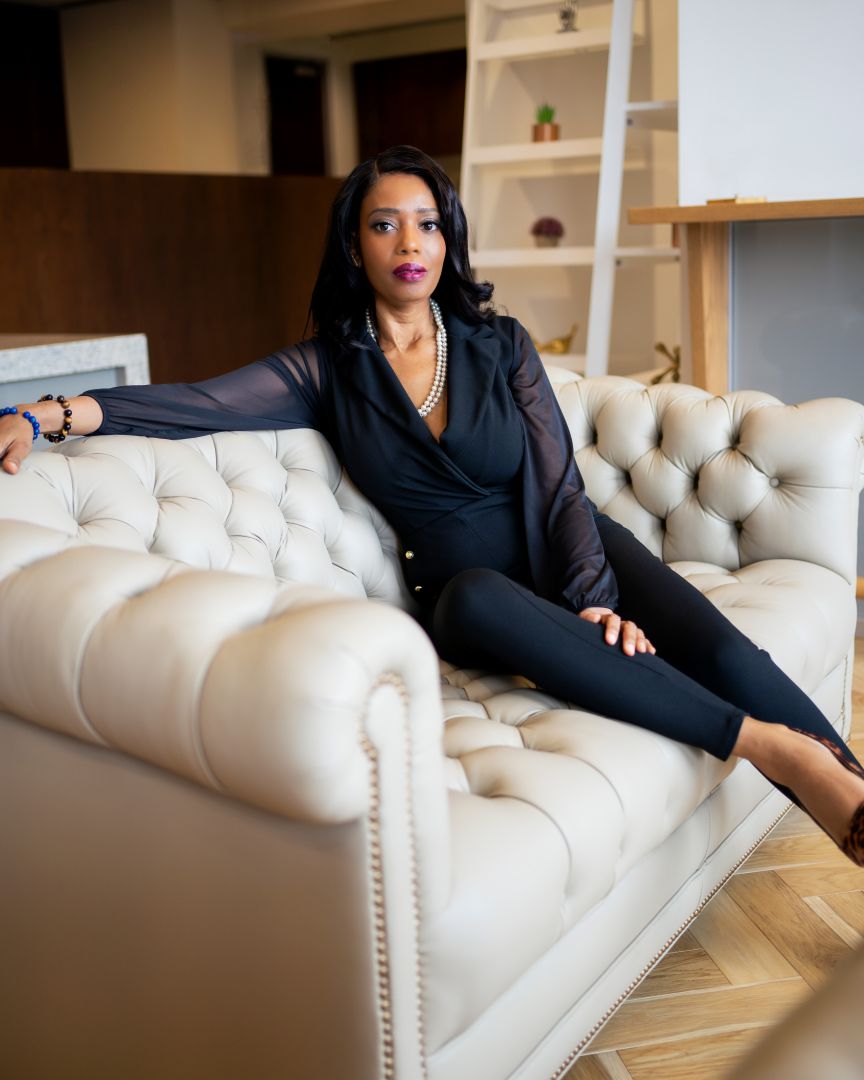 If you had a friend visiting you, what are some of the local spots you'd want to take them around to?
This is an interesting question. We'd go to the grocery store, Central Market. Central Market can be a food lover's experience in a grocery store setting. I love that place! Everything is freshly made, and the people love what they do there. A lot of them have been at the Central Market I shop at 10 years plus. I love to cook, and since I got out of the hospital, I've been focusing on eating according to the mucous-less diet. We'd eat breakfast at home every day. I'd juice for her, make her breakfast she likes and something I eat. She works hard; so that first day, we'd chill out and probably do something we rarely do, watch a few movies. I'm not a television watcher but I'll watch a movie about 3 times a year. That evening, we'd have reservations at Ocean Prime for dinner, ride around the city with the top down afterwards, and head back home.
Day two: breakfast at home, and we'd head to Panther Island. They have boating there. So we'd take a picnic and head out on the river; it's hot in TX of course; so by the time the sun starts beaming, we'd come back to the house shower and change clothes and head to the Ft. Worth Museum of Art, and stay there for a few hours. Sundance square area has nice shops; so we'd go walk around, browse and shop a bit. There's a little alley with pretty ballon looking lights in a corridor that leads to a seating area behind a flower shop; we'd have a photographer meet us and take pictures there and around the square. After that, we'd come back to the house and get ready for the next day.
Day Three, we'd get up, I'd cook. We'd head out to the spa. I have not found a favorite spa yet. I'm still looking for that perfect spa experience in the area. So if you're an amazing spa owner reading this feel free to reach out to me. We'd pick a mutual spa the night before and pretty much stay there all day and get pampered. Dinner would be at Monarch in Dallas; the views and the food just take your breath away.
Day Four: we're barbecuing jackfruit and whatever meat she and my family wants. I'm inviting the family over so they can see her. We're going to hang out around the pool, listen to music, and enjoy the day with family. That day, we're chillaxing.
Day five: I know we're going to the boardroom to mastermind. So we'll eat breakfast, get dressed, and head to the office. We'd stay there for a few hours and head over to the Tiki Loco in Deep Ellum. It's kid approved, and my son doesn't like vegan burgers, but he loved this place. We'd eat lunch, and I'd take her to meet my guy at Big T. Bazaar who owns Baraka Frames. He has all natural skin care products, shea butter, black soap, natural body oils, etc. We'd head over to the farmer's market afterwards and shop, and head back home to prepare for the next day.
Day six: I have two tickets to South Padre Island. We're leaving that morning and coming back the next day. We'd hang out on the beach, rent two sling shots and bar bounce while listening to live bar music and come back the next day so she can fly back home.
The Shoutout series is all about recognizing that our success and where we are in life is at least somewhat thanks to the efforts, support, mentorship, love and encouragement of others. So is there someone that you want to dedicate your shoutout to?
There are many people that I want to mention. I've got to give credit of course to the living God, Yahweh. He has guided me to people that have mutual concern for me and my business. I want to thank my daughter and President of the company, DeJaneira Bailey. She has been a very dedicated individual who emulates me the older she gets. She was the one who looked at our company and decided to form the non-profit that we direct, Bailey's Bookworms. She's a very kind and giving person. Recently, I went in the hospital and ended up on life-support, and she maintained everything. She brought me clothing even though I couldn't have visitors, and she made sure she shipped me good water to drink. She has been so much more than just a daughter and manager in the company. I feel the spirit of God in her presence, and that warms my heart. I want to thank my good friend and fellow business owner, Barbara Tyson. She's not in Texas but she has been such a support to me. She's that person that won't sugar coat, knows what she needs to say and do and gets it done, and I respect her for that. Some people wouldn't mention their beautician, but Arshula Lynn, owner of Main Even Boutique has been a friend that keeps me looking wonderful. I must say, this recent hospital visit was traumatizing, and I kept my phone on me the entire time I was on life-support and chose not to be sedated. At one time, I got afraid for my safety, and I texted her along with relatives and other friends to tell them the state I was in. She didn't hesitate to call the hospital. She checked on me in the hospital, sent me flowers, and texted me on a daily. She's that person that cares in a world full of people who seem to be out for self. Francois Hewing, must get a mention. I always say, the people that are there for you at your worst, deserve to be there at your best. Dr. Hermanie Pierre made me realize that I should bring light to my story of dealing with what I was told is an autoimmune disorder as a business owner. She has such a warming personality and beautiful spirit. I remember meeting Dr. Joe Dispenza in Las Vegas for one of his conferences. He is someone I have been following for years, and I remember in 2018, I saw him and couldn't hold my tears back. He told me, "Don't stop doing the meditations, they work. I love you. You can do it." His books, his research, his dedication to helping people has been so inspiring to me. For a moment, I did stop doing the meditations, until recent. I ended up on life support twice. July 4th I was released from the hospital, and that was my Independence Day. Yahweh gave me another chance, and I started looking at life much differently than I have before. I listen to Dr. Dispenza every morning after my meetings with God. I want to thank Dwayne Lattimore for being a solid and honest individual. He is that person that is no-nonsense that you can count on if he knows you are sincere with him, and I appreciate him so much just for letting life mold him into that type of person. I want to thank Attorney Lauren Morgan for being that person that will sit on the phone and pray with you. She's such a bubbly, free spirited person. The Myasthenia Gravis Foundation published my story in their June feature the exact day I want on life support. I thank them for recognizing me and helping me shed light on something the doctors say I'm diagnosed with. I want to thank Kem Grant for her support. There are many more who have made an impact in my life; some were there for a season, and if they see this article they know who they are. I appreciate you.
Website: www.feliciajeffries.club; www.bizcreditmovement.net
Instagram: @bizcreditmovement
Linkedin: feliciajeffries
Facebook: facebook.com/bus.matters
Image Credits
Sy'Kia Studios
Nominate Someone:
 ShoutoutDFW is built on recommendations and shoutouts from the community; it's how we uncover hidden gems, so if you or someone you know deserves recognition please let us know 
here.