Meet Betty Wills | Writer, Television Producer, Documentary Filmmaker, Photographer & Equestrian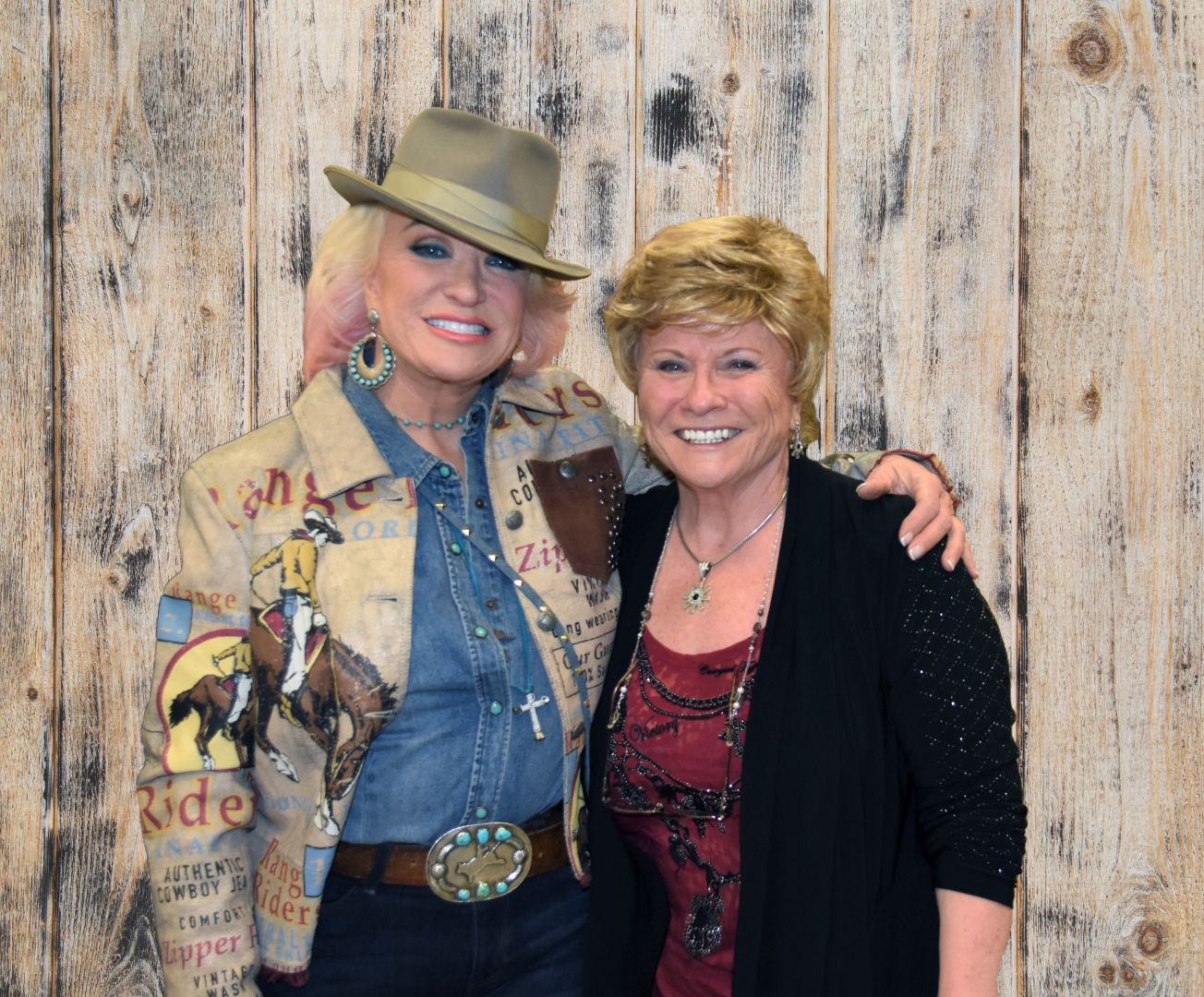 We had the good fortune of connecting with Betty Wills and we've shared our conversation below.
Hi Betty, what led you to pursuing a creative path professionally?
I have always had a vivid imagination; therefore, I not only see things as they are, but I can recognize the potential for something or someone to be more than what first meets the eye. I was always fascinated by pictures and considered them to be photographic art because photography gives us unlimited potential; to create and bring inanimate objects to life. When animated, we can capture the essence of an object or person, and freeze action in an awe-inspiring moment in time. Whether you are painting what you see onto a canvas, be it real life or in your imagination, or photographing what you see through the lens of a camera, the end result is art. It is up to the artist to cultivate and present their work in such a way that it will capture the imagination of others. Imagination is best left unencumbered, free to explore our own creative potential without limits, and it's ok to be daring with an element of risk. As a young girl, I set certain goals for myself, but started out with small realistic goals that I knew were easy for me to achieve. Photography was not my primary ambition in life but it was among the first steps I took on the path to achieve my lifelong dreams. Having a creative imagination helped lay the perfect path to achieve my goals. All I had to do was make my imagination become a reality, and that is exactly what I did as each opportunity presented itself. After each goal was achieved, I moved the bar a little higher for the next one.
The Shoutout series is all about recognizing that our success and where we are in life is at least somewhat thanks to the efforts, support, mentorship, love and encouragement of others. So is there someone that you want to dedicate your shoutout to?
My childhood dream was to raise horses and live on a horse ranch, so I was always looking for opportunities that would help make those dreams come true. I wasn't afraid of hard work or sacrifice, and by age 10, I had started my first business mowing and trimming yards in a small Houston neighborhood in the big state of Texas where I spent my early childhood. Dad fronted my fledgling start-up by granting access to his push mower, lawn edger & fuel, all for the low cost of 75% of my earnings. I was also responsible for maintenance of the equipment. It wasn't long before I learned how to reduce overhead and increase profits with a few modifications, so my business model went from mowing and edging yards to gardening which included pulling weeds, trimming hedges, planting, and pruning. Most people hate to pull weeds and were very willing to pay someone to do it for them, even at a high price. I still had to pay Dad 25% of my gross to cover overhead. The few small tools I needed for the job were affordable, one-time purchases, and better yet, they didn't need fuel because I was the gas that made them run. My Dad, Robert Devaney (1921-2016), was a former Mayor of Patton Village. He made waves that became a tsunami when he exposed corruption by the township's police department and helped get legislation passed to end speed traps, beginning with the one on US Highway 59 between Lufkin and Splendora, TX. Dad taught me discipline, patience, the value of money, the importance of one's reputation and character, and the benefits of hard work and perseverance. Mom (1924), is a strong-willed Italian woman who is a professional mother and an overly critical one, but she loves her three daughters, four grandchildren, several great-grandchildren, and a growing number of great, great-grandchildren. She was always there encouraging me to take the next big step but as far as she was concerned, there would always be another next big step. The first big step I took was learning photography at an age when other girls my age were playing with Barbie dolls. I also hated wearing dresses, so one day, I decided to wear jeans to school, and basically started a new trend at Hartsfield Elementary. I couldn't escape the bullying and teasing on the playground but I would much rather deal with being called a tomboy than having the boys tease me about seeing my underwear if I dared play on the jungle gym wearing a dress. I won't deny that many of my decisions in life were influenced by subconscious desires; the common denominator being an all-consuming love for horses. For example, one of the neighbors whose garden I maintained was Jenny Lowe, a professional photographer who owned a portrait studio, but she also owned a small farm south of Houston where she kept a Belgian horse for her grandkids to ride. I saw photography as the ultimate opportunity to ride a horse and took full advantage of it. Jenny also encouraged me to save most of what I earned so I could purchase my own horse, and she'd let me keep it at her farm. And that's where I learned photography basics, including how to develop film and print photographs. Today, it is an old technology that has long since been replaced but I've made it a point to stay on the cutting edge. By age 14, my summers and weekends were spent at Herman Park Stables where I landed a job working on the rent line which consisted of about 20 head of gentle horses that were rented by the hour to the public. There was a designated trail through Hermann Park, and my job was to ride drag and make sure the riders didn't go off the trail or abuse the horses and vice versa. I also had to clean tack and keep it oiled and supple, and occasionally worked as an exercise rider for people who boarded horses there. Every now and then they would bring in a trailer load of wild Shetland ponies and pay us $5/head to break them, but it was mostly for the entertainment of staff and boarders who enjoyed watching the rodeo. I finally saved enough money to buy my first horse and held Dad to his promise of matching half the purchase price. Feeding, stabling, farrier, and vet expenses were 100% my responsibility. My first horse purchase was a young unregistered gelding named "Sir George" who was not gentle enough for the rent-line but he was one helluva racehorse, and my side gambles paid well; I never lost a race. That led to my aspirations to become the first female jockey to ride in the Kentucky Derby. After I graduated, my parents moved across town to Bellaire Blvd. near Sharpstown, and I landed a job as the supervisor of the Proof Dept. at Bellaire State Bank, but I was also galloping Thoroughbred racehorses for Red Barn Farms, owned by the late Myron A. Williams. The racetrack and stable fronted Almeda Road (FM 521) not far from Hwy 6 on the south side of Houston. I was an aspiring young jockey at a time when there were no female jockeys and only a few exercise girls. I drove a Volkswagen Beetle, but I also had a 50cc Suzuki motorcycle that I rode to gallop horses every morning at 5:00 am before I went to work at the bank; all the while dreaming about winning the Kentucky Derby. I had earned a place on Red Barn Farms' Derby team and was on the schedule to leave for Kentucky in April, but I had to get written permission from my parents. Of course, that didn't happen, and there was a big blow-up over it, so I eloped on March 10th, and my life changed directions. Not long into the marriage, I secured a lease for a beautiful piece of property located on Sims Bayou where it crossed Bellfort St. near the intersection of Telephone Rd. Together, he and I built Bellfort Stables from scratch using boards that were throwaways at construction sites. We boarded, bought & sold horses, and I gave riding lessons. The president of Bellaire State Bank was a kind and generous man and granted us a loan to expand our business. He also bought a horse from us for his daughter, who I taught to ride. The loan was used to buy saddles, tack, and the horses we used for our hourly rent line and also sold. It was so successful that there were times we ran out of rent line horses and had to lease several from Hermann Park Stables. It was around that same time that my oldest sister, Christine Chartier (then Harris), called me about a great job opportunity with Consolidated Chemical Corporation, an international merchandising company that was headquartered in Houston where she worked as an executive secretary. She convinced me to interview for a position that involved handling distributor requests along with a bit of damage control. I landed the job, and 6 months later I was teaching distributors sales and marketing, and supervising product packaging for the Nestles freeze-dried products we sold. I made some innovative changes in the warehouse, and by the end of the year, I was the youngest Vice-President in the company, and at age 21, was the youngest and first female to serve on their Board of Directors. The company eventually sold to an overseas venture, and I went back to working full time in the horse business with a little extra cash to invest. I founded Open Horse Shows America (OHSA), a membership organization I established for the purpose of maintaining a mailing list, sponsoring open horse shows, and keeping all of the OHSA approved show records. The organization grew beyond my expectations, and there was even talk of state-wide expansion. We sponsored year-end awards for the high point winners in their respective divisions, and I published a monthly magazine called the "OHSA Bulletin" which included upcoming events, show results, feature stories, and regular monthly columns. I sold advertising and did quite well with that business venture. One thing led to another, and I created "The Texas & Southern Quarter Horse Journal" (T&SQHJ), another successful venture which became the official publication of the Texas Quarter Horse Association (TQHA). I attended major horse show events, including the annual livestock shows & rodeos in Houston, San Antonio, Fort Worth, the Kansas City Royal, the Oklahoma State Fair, and the All-American Quarter Horse Congress, to name a few. Together with my first husband, who was a tile & terrazzo craftsman, we founded Ceramics and Terrazzo of Houston. I learned how to read specs and blueprints and became the estimator for the company. Some of the bids I won included Houston Intercontinental Airport, Northeast Mall, Jewish Home for the Aged, several Jack-In-The-Box and McDonald Hamburger locations, public schools, hospitals, etc. In a nutshell, a lot happened during the first decade of my adult life. My first marriage ended because we were two people growing in opposite directions; the divorce was amicable. Fast forward to the late 1970s. Literally speaking, the horse I rode up on is what led me to a successful career in television as a scriptwriter, producer, videographer, editor, and documentary filmmaker…all rolled into one…but that came later. OHSA and T&SQHJ led me down the path I was supposed to be on at the time. Among the most influential people, I met as a publisher was Slim Smith, inventor of the mechanical cow, and an exceptional horse trainer who taught me how to ride a cutting horse. He had just finished campaigning an AQHA World Champion Roping Horse and was pictured in various horse magazines endorsing Absorbine Veterinary Liniment. I met Slim at an approved OHSA Open Show and contracted him on the spot to handle the advertising for the T&SQHJ. Slim knew a lot of people in the horse business and was an exceptionally good salesman. One of Slim's first phone calls was to Connie D. Wills in Ft. Worth, Texas. They knew each other from the early days of cutting when the stallion Poco Bueno was the premier Quarter Horse sire. Slim talked Connie into contracting the back cover of T&SQHJ for a year to promote his new stallion Charlie Polite along with 2 Thoroughbred stallions, Bold Digger, a grandson of Bold Ruler, and Hold The Road. Slim also talked him into sponsoring a trophy saddle for the OHSA Year-End Awards. I made the appointment to meet with Connie for an interview as a featured profile in the magazine. He and I spoke over the phone during the months leading up to the interview. I learned that he was one of the five founders of the Texas Quarter Horse Association (TQHA), and it was through him that the T&SQHJ became the official publication of TQHA. I found Connie to be friendly, and very knowledgeable about horses. When I arrived in Ft. Worth, TX with my assistant to conduct Connie's interview, I knew the moment he opened the door to his modest, red brick ranch house that my life was going to change. It was a storybook love at first sight, and I resisted at first, but not too hard. He proposed to me the following weekend, and we were married 3 months later. As a young man, Connie was a PRCA calf-roper, and a steer roper who could either head or heel; he also worked as a rodeo clown for bull riding events. He trained and showed Quarter Horses and worked for some of the Quarter Horse industry's legends, including AQHA Hall of Fame honoree, E. Paul Waggoner, owner of the legendary Poco Bueno. E. Paul was one of 3 heirs to the Waggoner Ranch, the largest ranch under one fence in the United States, and it was headquartered in Vernon, TX. Connie worked at the Arlington Downs division, located in what is now Arlington, TX, under the supervision of Pine Johnson, who was like a father to him. Connie also worked for R.Q. Sutherland, an AQHA Hall of Fame honoree who owned Paul A, one of the first AQHA Champions (1952) who was standing at the RS Bar Ranch near Overland Park, Kansas. Connie also worked for Rex Cauble in Crockett, TX, and rode the legendary cutting horse Cutter Bill. His longest job was working for Rucie "R.E." Earl Odom in Gum Cove, Louisiana where he stayed for 18 years before moving back to Texas. He was supportive of everything I did, he rarely if ever complained, and we rarely argued; he simply would not engage. He wasn't much of a fisherman, but we bought a boat and he took me fishing which led to my creation of the humorous short story series titled "The Adventures of George & Nan", published in Bass'N Gal Magazine, and In Fisherman. He was not just a great husband, he was an outstanding father to our two daughters, Christine Wills and Rebecca Wills-Fussell, both of whom are successful in their own rights, including the horse business. As a family, we showed horses together, and I now have 4 beautiful grandchildren: Christine accommodated us with a very tech-savvy grandson, Riley McNair, and a beautiful granddaughter, Elizabeth Avery McNair who is an amazing & versatile young lady, athletic and also shows dogs. Rebecca gave us two beautiful granddaughters, Madison and Camden Fussell, both incredibly talented. Rebecca has won her share of major championship titles in AQHA performance events. She showed at the 2020 NSBA World Show and placed in the Top Ten. Rebecca's husband, Sean, is an amazing husband and father; a mother-in-law's dream. He oversees their family business, Q-Tech, which is located in Dallas, TX. My granddaughter Madison earned an equestrian scholarship and is on the Equestrian Team at Oklahoma State University. Camden is an amazing artist and a singer. She was the youngest member of Destiny Studio's Spotlight Society when she first joined and has an amazing voice. I could not have managed a successful career as a writer, publisher and television producer, and also show cutting horses without Connie being there to encourage me, help with the kids when I was on the road, manage the ranch and horse breeding operation, and keep all the show horses in top condition. I became an NCHA approved judge but did not renew my card when it expired because the travel and time demands were simply too much. I hauled for Top Ten NCHA World Champion with my close friend, Sherry Wolfenbarger Cagan, and earned the title 1984 NCHA Top Ten World Champion Ltd Non-Pro. The following year, I earned the title of 1985 NCHA National Non-Pro Champion and my dear friend, Helen Groves, was Reserve Non-Pro Champion. My big break in television came in the early 90s. I was inspired to start writing movie scripts during a family vacation to Yellowstone National Park and wrote a screenplay titled "Reflections In The Wilderness", but I actually began writing television scripts as a feature writer for Criterion Productions in Dallas, TX. They produced three cable tv series including a racehorse series titled "On The Right Track", as well as a travel show for the Travel Channel, and feature segments for the Financial News Network. I wrote features for all three. After gaining the experience I sought as a scriptwriter, I ventured out on my own and created a weekly cable tv series called "Water Sports Weekly". I leased administrative offices and an edit suite from Trammell Crow at the Dallas Communication Complex, adjacent to The Studios at Las Colinas. In addition to Water Sports Weekly, I did the post-production work for the weekly tv series "Hoof Beats" which aired on the Gaylord Superstation KUHT-TV. I created another weekly tv series called "Trinity Meadows Television" at about the same time TQHA was lobbying to get a parimutuel racing bill passed in Texas. I woke up one morning with the feeling that I was drowning in a stress pool – too many deadlines and too much work. I started having anxiety attacks, so I gave OHSA to its members, sold the T&SQHJ to the executive director of TQHA at the time, and stopped doing commercial television because I no longer wanted to work under the pressure of deadlines. I was also doing a bit of field production for CNN Headline News, and never knew when I'd be called to do a shoot, so I stopped that, too. My new venture focused on producing nature programs for PBS broadcast. The work was much slower paced without the pressure of weekly deadlines…until it was time to do the postproduction work. My first national television production was "Alligator Gar: Predator of Prey", and KUHT-Ch 8 in Houston was my PBS entry station. I also produced various types of videos for educational purposes and public dissemination. The program aired as a special in evening primetime during the July sweeps and was the #1 rated program of the evening per the Neilsen ratings. By that time, I was already working on my 2nd PBS special, Sturgeon: Ancient Survivors of the Deep, I realized the need for underwater footage, and not only became an advanced open water diver, but I also became an advanced open water instructor for both SSI and NAUI, and a NITROX instructor. I hung up my spurs and chaps because I barely had time to ride or show horses. The only horses I was seeing during those years were seahorses. In the interim, while I was still actively showing cutting horses in limited aged events, I developed a marketing plan and presented it for consideration to the National Cutting Horse Association (NCHA) to get them on the right track to acquire major corporate sponsors by televising the NCHA Futurity and other major events like sporting events. It was something the NCHA had never done prior to my presentation. I wrote a script under the working title "The Magic of Cutting" which introduced celebrity participation to the NCHA Futurity. By televising the World Championship Futurity on a sports network like ESPN it would generate wide-spread national attention and high-profile corporate sponsors. The celebrities would be the icing on the cake and also generate ticket sales at the gate. That effort led to my meeting William Shatner, best known for his role as Captain Kirk in the television series, Star Trek, and as the host of the popular TV series 9-1-1. Bill was an avid cutting horse enthusiast and was also involved in AQHA reining horses and American Saddlebreds. He invited me to spend a couple of weeks at his Belle Reve farm in Kentucky where I created the award-winning, behind-the-scenes special titled, "A Celebration of Horses: The American Saddlebred". In the late 90s, my life took another dramatic turn, only this time for the worst. Connie developed COPD and passed away on 12-02-2002 before Camden was born. Madison and Avery were still in diapers, but he was able to spend some time with Riley and had even started teaching him at age 3 how to throw a rope. We believe Connie still oversees the Wills Ranch in spirit, and that his memory will live on for generations to come, just like the legendary horses he once rode. Over the years, I have met and in many instances worked with several celebrities, some of whom were dedicated horse people, including William Shatner, my favorite cowboy of all time, James Drury (April 18, 1934 – April 6, 2020) and his incredible son, Timothy Drury who toured with The Eagles, wrote music for Don Henley, and other great talents. We recently lost Jim, but I am honored to call Timothy a longtime family friend. I also worked with comedian Bill Murray and had lunch with him – a lunch I will never forget. Alex Cord was another talent I worked with who was an absolute delight. I remember when country music legend George Strait used to come out to the ranch and rope. I met Tanya Tucker in 2019 at the 2nd Annual Cutter's Reunion, the brainchild of Holly & Joe Heim. I had previously known Tanya as a cutting horse competitor, but we were never formally introduced until last year. We used to show Quarter Horses with Lynn Anderson on the AQHA show circuit. My daughter Crissy used to play with Lynn's daughter Lisa – they were horse show kids. I have also worked with a few other celebrities – I can't remember all of them – but there were some who were not horse people, such as Larry Hagman, best known as JR Ewing of the Dallas TV series. I also worked with Jimmy Dean who came to my studio in Las Colinas for a taped interview on Water Sports Weekly. We televised the building of his new yacht, Big John II, from the ground up. I also worked with Ice Cube when he was in Shreveport, LA filming ''The Longshots''. His production company, Cube Vision, has 2 of my screenplays: The Ragman, and Suvate. I met Steven Tyler in Sturgis, South Dakota during one of the annual Sturgis Bike Rallies back when we were a motorcycle family. The house he rented for the Sturgis rally was just down the street from the house we rented, and not far from the little neighborhood bar where we all hung out one evening. Other influential people in my professional career included Dan Lufkin, an investment banker and founding partner of Donaldson, Lufkin & Jenrette. Dan personally got my screenplay, Reflections In The Wilderness, into the hands of Leo Jaffe, Chairman of the Board for Columbia Motion Pictures. Dan was also substantially invested in the cutting horse industry and owned the Oxbow Ranch in Oregon at the time. He was also on the executive committee for the NCHA when I presented my marketing proposal and script for The Magic of Cutting. My oldest daughter, Christine Wills, now manages the horse boarding facility at The Wills Ranch and she is showing in both AQHA and NCHA events. She is also a paralegal by profession and works from home for an oil & gas company. As a youth, she was a tough competitor in 4-H Shows and was also in the NCHA Youth Top Ten for a short time when she was active. She has won circuit championships in cutting and has shown Champion AQHA Halter Horses. She has since started back cutting, and we hope to see great things from her in the future. Like her Mom, she is multitasking. There was a time when I raised Champion Rottweilers, so Crissy has her roots in both the horse and dog show world. She is a successful breeder/exhibitor of French Bulldogs and American Bulldogs. Her kennel is Warrior American Bulldogs which was the 2014 ABRA Kennel of the Year, and is the home of Dailey's Sparta who was the 2013 #1 and 2014 #2 Top Dog of the Year, as well as DC's Camo Tank who was the 2013 #2 Top Dog of the Year. I still dabble in photography, but much of my time these days is spent as a volunteer on Wikipedia. I create content and edit articles. I have also contributed various photographs to Wikipedia Commons, a few of which have been featured on the main page. Others are Featured Pictures, and a few have been Picture of the Year Finalists. I have been mentioned by my pseudonym (Atsme) in various articles, including an article in Slate, as well as one in Fast Company. While I was attending the 2019 Wikipedia Conference at MIT, I was interviewed by WGBH, 89.7 FM, the local NPR station in Boston. Wikipedia is a community in itself, and what I love most about it is no deadlines. It's my kind of writing.
Website: https://www.bettywills.com
Facebook: https://www.facebook.com/willsranch
Youtube: https://www.youtube.com/earthwavesociety
Other: https://www.thewillsranch.com/ https://www.warrioramericanbulldogs.com/
Image Credits
Watermarked images are credited by watermark, but those not watermarked as follows: Tanya Tucker and Betty Wills (Original photo: Michael Klem This derivative work: Betty Wills (Atsme on Wikipedia) – Own work) Terry Bradshaw and Betty Wills – (credit Connie Wills) Avery McNair by tree and with trophy (credit Betty Wills) Riley McNair (credit Betty Wills) Family portrait (credit Betty Wills) Steven Tyler and Betty Wills (credit Betty Wills)
Nominate Someone:
ShoutoutDFW is built on recommendations and shoutouts from the community; it's how we uncover hidden gems, so if you or someone you know deserves recognition please let us know
here.