Meet Beth Beck, PhD | Founder/CEO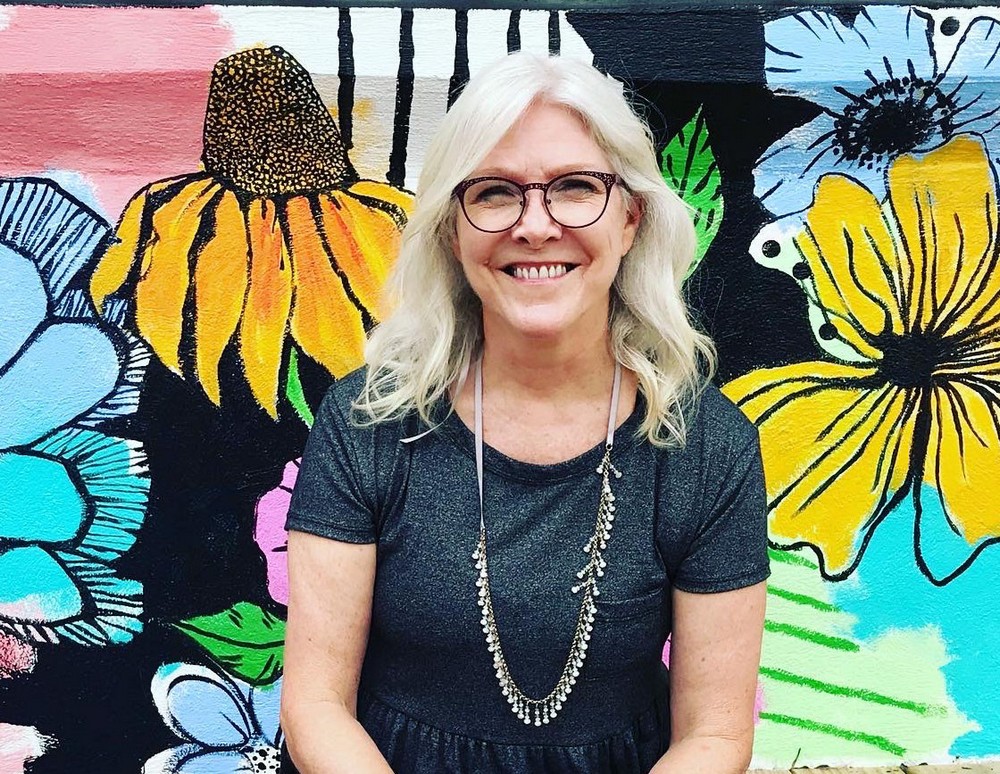 We had the good fortune of connecting with Beth Beck, PhD and we've shared our conversation below.
Hi Beth, what role has risk played in your life or career?
No risk – No reward.
Risk is often a word that naysayers use to describe actions that 'step out of line,' challenge the norm, or don't fit within the established understanding of what is possible. I'm interested in figuring out ways to create new solutions to unsolvable problems. Just because something hasn't been done before doesn't mean it's impossible. It simply means we haven't figured out how to do it…yet.
Just look at human history. We believed humans couldn't fly, and look at us now. We have humans traveling at 17,500 miles/hour around our planet on the International Space Station orbiting Earth every 90 minutes with 16 sunrises and 16 sunsets a day. We have space tourists traveling to low earth orbit on commercial spacecraft.
Whatever we want to do, even if it hasn't been done before, will certainly stay that way if we don't take a whack at it — which looks like a risky venture to those who fear failure. But to those of us who believe in untapped possibilities, even when it's against all odds and makes absolutely no sense, venturing into the unknown doesn't feel risky at all. When we're compelled to make a difference, bring about positive change, solve a systemic problem, or just make a better tasting gluten free pizza, the "risk" is well worth it.
In this season of my life, I'm facing a new set of risk challenges in the non-profit realm with the creation of MillHouse, a membership-based facility for creative women, located at the historic Cotton Mill in east McKinney. We opened MillHouse in June 2019 with 1500 sq ft of space for five local artists. We expanded to nearly 6000 sq ft in October 2019 with coworking living room spaces, a shared photography and yoga studio, workshops, speaker series and more. Four months later, the world stopped with Covid-19. We not only survived the pandemic, but doubled our footprint to 12,000 sq ft designed with female entrepreneurs in mind — artists, photographers, graphic designers, writers, fashion designers, software providers, and more. We're in the business of supporting women in the micro-business category, which rarely receives recognition as a factor in economic development. At MillHouse, women learn from one another through workshops, collaborations, and informal sharing of best practices. In addition, they can elevate the legitimacy of their business with a professional business address and client meeting spaces, rather than hosting clients at the kitchen table at home.
The idea of a social hub for women to create, work, and play made little sense to all the potential investors we met with before we opened MillHouse. We were certain MillHouse would fill a gap that most didn't realize existed, so we made the 'risky' decision to open the doors to put the concept into practice. We created demand by demonstrating the value proposition that women create better together than apart. The 'risk' paid off. We're planning our next expansion for early 2022.
Risk, in my experience, is a word that others use to describe something they can't see or conceive…until they see for themselves that the venture works. Even then, they sometimes don't get why it works. But at that point, it's no longer seen as a risk, but a great idea. For those of us with great ideas, they never feel risky. We just need to calculate how high and how many times we'll be required to leap in order clear the barriers that stand between idea and execution — which can be exhausting, exhilarating, and well worth the effort, in the end.


Alright, so let's move onto what keeps you busy professionally?
Right now, I spend most of my waking hours running two nonprofits that operate out of the century-old Cotton Mill building in McKinney. MillHouse Foundation is our 501(c)(3) organization designed to connect creative women and grow their capacity to practice their dreams in a professional environment — as artists, photographers, writers, designers, etc. Our sister organization, MillHouse McKinney, is a 501(c)(6) membership-based social hub for women in creative fields. Our 16,000 square foot facility features coworking living room spaces, 18 private studios, 12 open studios, two photography studios, a large workshop space, private conference room, art and photography galleries, and more. We host interest-based programs, activities, and experiences to promote collaboration and creativity, skills-enhancement, and income-elevation opportunities.
I'm passionate about helping women flourish, which for some women means learning how to believe in themselves, while for others it's an adventure to revive long-forgotten dreams. Our niche is micro-micro business women, who fall below the radar of the traditional economic development infrastructure. We believe when women succeed, so do their families and the surrounding communities; therefore, helping them rise up affects the local economy at the grassroots level. Most women start and operate their businesses from home, generally self-funded or with the help of family and friends. MillHouse is a place where they are surrounded by other creative business women who are faced with the same challenges and opportunities. They no longer feel alone. Just meeting with clients in a professional setting rather than their homes is a major perk. We help them generate increased revenue by showcasing their products in our boutique, galleries, and festivals; and by conducting workshops and events against the backdrop of the historic architecture of the Cotton Mill. What I love most is to see women walk through our doors, light up, and tell us they belong at MillHouse. That's a win!
How did I get here? I retired from NASA in 2018 after three decades in federal service, the majority in Washington, DC. I moved home to Texas to be near family in McKinney. I'm a social scientist fascinated by organizational dynamics and the creation of ideas in collaborative practice — which is the framework for MillHouse. I'm a nonlinear, disruptive thinker with a proven history of creating innovative solutions to complex problems — but it hasn't been easy. I most often describe myself as an outlier, which means I approach issues, challenges, and/or problems from a different perspective than the prevailing group viewpoint. In statistics, an outlier is a data point that falls outside the collection of relevant results. The data is labeled statistically insignificant, and is generally ignored or thrown out. The same is true for ideas or opinions that fall outside the status quo, which are regarded suspect at best. At worst, ideas that stretch the imagination are labeled irrelevant or invalid.
Early in my career I ran across a Chinese proverb: 'The protruding stake gets hammered.' It resonated with me. I was the protruding stake. The saying gave me a humorous perspective to the opposition I encountered as a nonlinear thinker in a linear bureaucracy. I got hammered most of the time, in the beginning. Yet, I'm resilient and quite determined once I envision a new way forward. I'm sure I was maddening to my colleagues and bosses who had to play whack-a-mole just to keep me quiet.
The experience, though painful at times, taught me invaluable lessons.
1. Change can be uncomfortable, frightening, and/or threatening to the status quo.
2. Defenders of the status quo are frequently invested in keeping things the same — for the sake of comfort, fear of the unknown, or existing power bases.
3. The status quo gatekeepers must see a significant advantage to the idea before considering any option that might lead them to hand over the gate keys.
4. Demonstrating how the "change" can lessen or eliminate an existing problem is the path to persuading a gatekeeper to not only put down the keys but also champion the cause.
5. Transforming gatekeepers to cheerleaders paves the way to potential success. Only then can we begin the project work needed to bring the idea into reality.
Over three decades as a civil servant at NASA, I lost count of how many jobs and assignments I had in the areas of policy, international, legislative, communications, and open data, though most of my experience supported human spaceflight programs. I championed unexpected innovative business practices that leveraged social media, advanced technology, non-traditional partnerships, and community engagement. I created the first federal government website to include flash technology and coordinated the first official federal agency Facebook page. I co-founded LAUNCH.org and NASA Datanauts, enhanced and expanded the International Space Apps Challenge, and leveraged Twitter and Facebook to build an interactive citizen engagement experience. I helped guide NASA's data strategy, technology infusion, strategic investment decisions, and identification of emerging IT push-technologies, as well as the creation of an agency-level information architecture to enable information-centric decisions. I built a federal Women in Data initiative and trained fellow federal agencies on best practices. Much of the research from our Women in Data initiative is relevant to our MillHouse experience.
Nothing I accomplished at NASA, though, was as difficult, or as rewarding. as starting a business — and keeping it afloat during a global pandemic. The hard lessons we've learned as a startup women-owned enterprise are invaluable for our MillHouse members. We're walking the walk, and completely understand their frustration and pain. I'm so thankful to be in this place at this time in this chapter in my life. I've completely failed retirement…for a good cause.


Any places to eat or things to do that you can share with our readers? If they have a friend visiting town, what are some spots they could take them to?
MillHouse, of course, at the historic McKinney Cotton Mill. Visitors can tour the individual studios of the 30 creatives who work out of MillHouse, as well as the clubhouse social hub. We're open Monday-Friday 9-5, and Saturday, by appointment.
When we're not at MillHouse, we would hang out at the historic Downtown McKinney Square. We would start Friday morning with breakfast at Spoons, which is owned by one of the MillHouse Founding Members. Lunch at McKinney Rye on the Square. Dinner at The Yard with outdoor seating. After dinner drinks at the Garage, located at Spoons. Saturday morning, breakfast at Layered, lunch at Guava Tree (authentic Cuban), and dinner at Harvest. Sunday morning: early coffee at Filtered followed by brunch at Local Yocal. Grab food to go at Cookies (authentic Mexican) right next door to Local Yocal or Pizza from Cadillac Pizza — or both — for the ride home.
My favorite places to shop on the Square: Little Red Hen, Mr and Mrs Jones, Birds with Words, LAST Art Gallery, Fair and Square Imports, Landry Kate, Ambrosia, Willow House, and the Antique Mall. In between shopping and eating, we can frequent Landon Winery for wine tastings.


The Shoutout series is all about recognizing that our success and where we are in life is at least somewhat thanks to the efforts, support, mentorship, love and encouragement of others. So is there someone that you want to dedicate your shoutout to?
MillHouse only exists today because of the support and encouragement of the Cotton Mill Partners: Terry, McCall, and Chandler Casey. Terry Casey, who has owned the Cotton Mill for 26 years, has a grand vision for the century old historic property as a cultural hub for artists and creatives. He believes MillHouse plays an important role in bringing the vision into reality.
During the Covid shutdown in 2020, Terry and his sons McCall and Casey generously allowed us to use open air spaces at the Cotton Mill to host classes and workshops. With their support, we doubled our footprint to 12,000 sq ft — with 18 private studios, 12 open studios, living room spaces for co-working and socializing, a 400 sq ft workshop room, two photography studios, three changing rooms, hair and makeup stations, a private conference room, and extensive gallery space to showcase member art and photography. And we're expanding again in early 2022.
Our MillHouse team is thankful and grateful for the opportunity to create a welcoming space for creative women against the backdrop of the gorgeous architecture at the Cotton Mill in east McKinney. We love writing a new chapter in the Cotton Mill history, which was integral to the growth of McKinney in the early 1900s. We get to play a role in bringing community back to the former factory space.
And of course, we wouldn't be in business today without our volunteer directors, Art Director Dana Brock and Creative Services Director Aimee Woolverton, who do all the heavy lifting to make sure we operate smoothly and welcome each member with a smile. Whitney Wilson works part time as our Membership Engagement Coordinator and meets with each member to understand their interests and needs. Cornie Davis volunteers as Communications Strategist, and Lesli Robertson joined the team for a short stint to develop grants and member products.
In addition, we're deeply indebted to the original MillHouse artists, who believed in the MillHouse concept from beginning and are still with us: Andrea Holmes, Lisa Temple, Dana Brock, and Gail Delger. Through their creativity, initiative, and hard work, we're able to host art festivals, open studios, and maker markets.

Website: https://millhousemckinney.com https://millhousefoundation.org
Instagram: @millhousemckinney
Linkedin: https://www.linkedin.com/company/millhouse-foundation
Facebook: https://www.facebook.com/millhousemckinney
Image Credits
Image credit for Beth Beck mural portrait: Aimee Woolverton, MillHouse Creative Services Director
Nominate Someone:
 ShoutoutDFW is built on recommendations and shoutouts from the community; it's how we uncover hidden gems, so if you or someone you know deserves recognition please let us know 
here.