Meet Adrian Nicole | Business Strategy & Mindset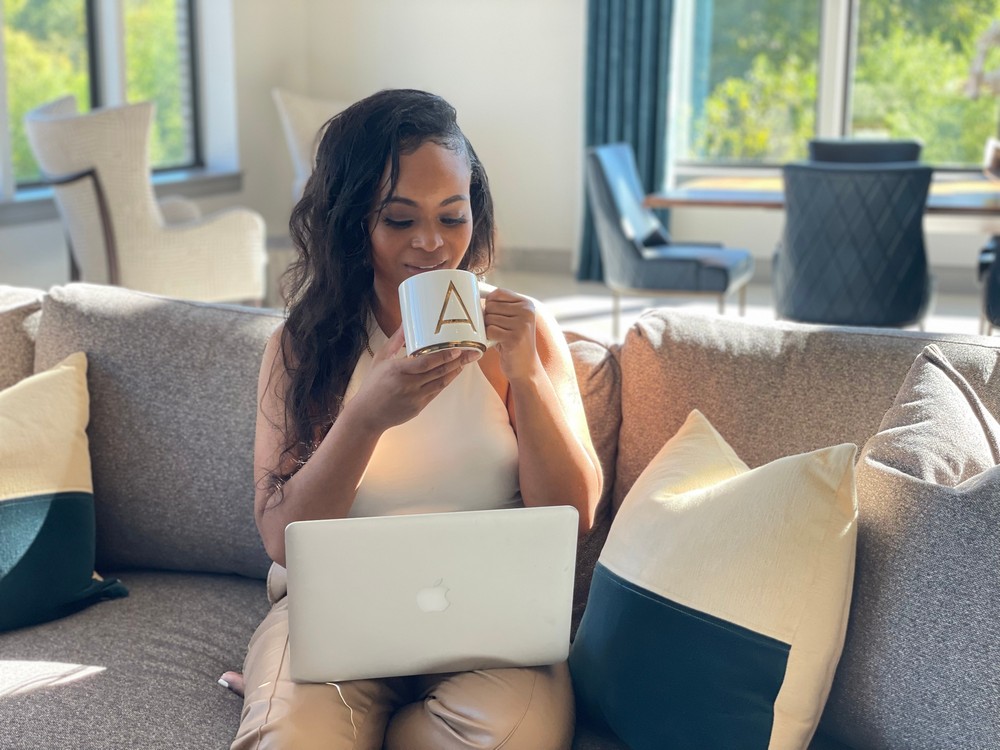 We had the good fortune of connecting with Adrian Nicole and we've shared our conversation below.
Hi Adrian Nicole, how do you think about risk?
Risk taking is necessary for growth and has played a tremendous role in my life and career. I worked for 20+ years in leadership for Fortune 500 companies teaching, training, and developing people and businesses. In 2019 I began listening to more podcast, reading more book, and taking online courses and thinking how I could pivot from the corporate structure to working for myself.  I didn't know exactly what I would do and how it would be received?   After several brain storm sessions, I settled on the fact that throughout my professional career I had amassed high level skills I could monetize.  I was extremely good at strategy and helping people get the most out of what they were good at and doing this brought me a great amount of joy. The scary part of doing something you've never done is that you have to abandon what you know to learn what you don't.  Leaving the security of being great where I was and going into a space where I'm having to be a sponge, a newbie, have my income solely depend on me, and find my place in the market made the risk very real.
I recall standing in around a small group of colleagues in 2020 during the pandemic, thinking to myself it was time for me to put my skills to the test. It wasn't that I didn't like or love my job.  I simply no longer felt like purpose was being fulfilled.  I didn't start off with paying clients so I still needed income and an exit strategy so I began simply giving advise to people and have them try it out as I continued to work the plan. I remember the mental ease of knowing when and where my next paycheck would be deposited. As a full time entrepreneur I had to figure out the different avenues in which I would invest time into to get paid. There's no PTO so when I don't work I don't have a check coming. One thing Covid taught me was there was absolutely no real security in anything that doesn't have your name on it. At any moment things could change and you will be left to figure it out how to pick up the pieces and continue life. Thankfully during that time my job was secure and it gave me the mental shift/push I needed to redesign my life and regain my freedom. I finally decided to leave my employer in June of 2021 to truly live out my dream of entrepreneurship. I understood that I was taking a calculated risk either way. NO RISK NO REWARD.  I'm a believer that if you don't bet on yourself, you really can't expect anyone else too.
If asked would I go back and do a few things differently "yes"; however, overall it was the best decision I've ever made. I'm even more please with the fact that in making that decision I didn't allow other people to project their fears of failure onto me. I listened to them and took into consideration what could happen and I still followed my intuition and jumped.
"Without continual growth and progress, such words as improvement, achievements and success have not meaning." -Benjamin Franklin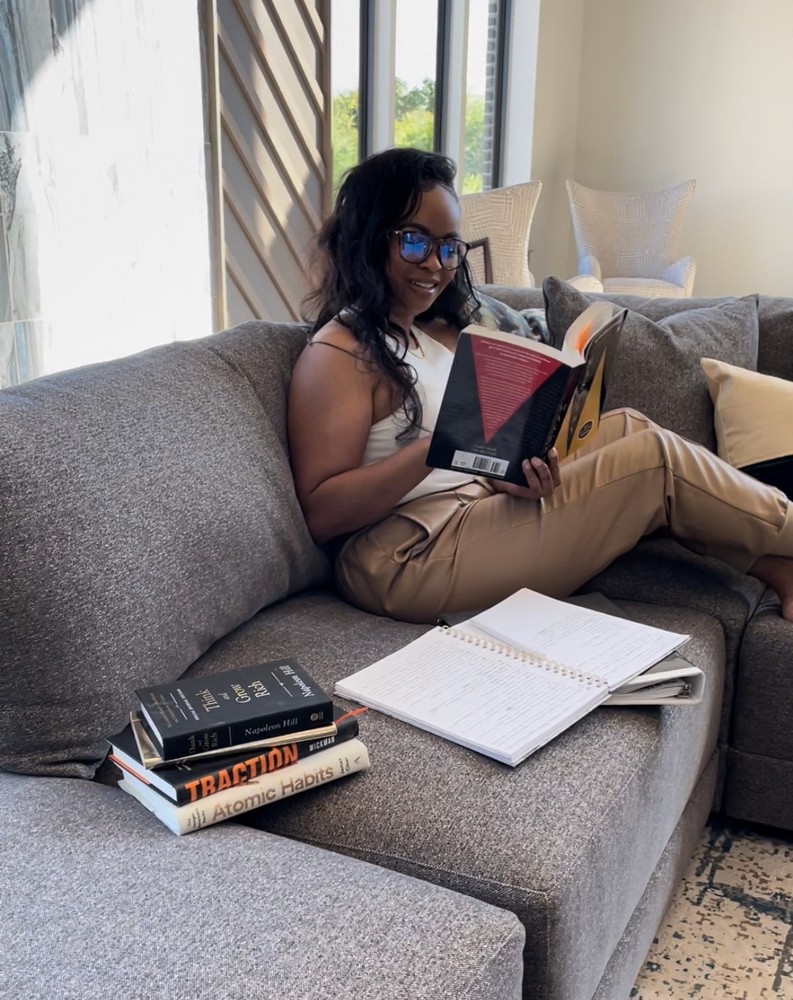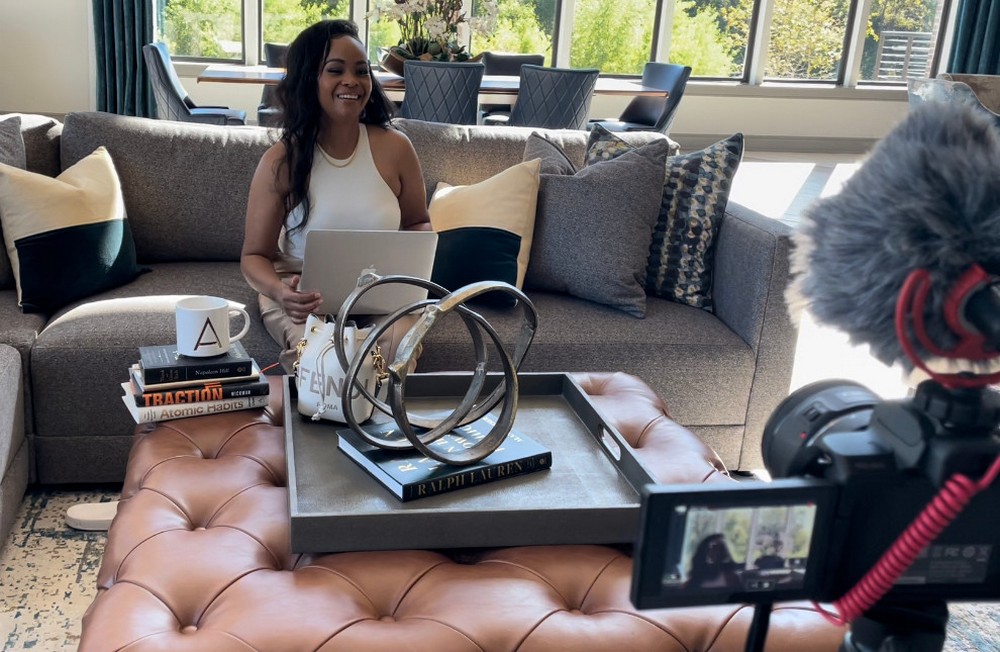 Alright, so for those in our community who might not be familiar with your business, can you tell us more?
Hi my name is Adrian Nicole and I believe that the road to self mastery is not paved by our wins but how we perceive life's obstacles, failures, and overwhelm. How we show up after the thing we want didn't play out how we want.  Im also of the belief that mastery doesn't mean perfection it just means you keep showing up as your best you in-spite of those things.  We are ever changing in our life and business and having the ability to write the positive version of the story could be the very reason why 90% of new businesses never make it past the first year.  In addition, even long term business owners suffer for feeling overwhelmed and often loose their passion for their business, not at all experiencing the joy and freedom that was the so called promise of being an entrepreneur.  How do we become the vision we see ourselves?  Well, I can share with you the answer is not a longer to do list, more hours clocked.
I'm a former top performing leader of 20+ years for Fortune 500 companies.  I decided to transition from making huge corporations millions and leverage my knowledge of high performing strategies with my passion for training and development.
I  help entrepreneurs, side hustlers, and even dreamers still in the idea phase gain the clarity and alignment they need to buckle down and excel through all levels of their business.
My goal is to help you do the same by teaching my clients to leverage your skills, hobbies, and talents all while helping them become the version of themselves that will get you the results you desire.
My mission always was and continues to be helping people understand how to achieve peek performance through becoming the best version of themselves!  Just consider me that one friend that won't allow you to sleep on your skills and talents while cheering you on the entire way.
Having personal experience with side hustles and independent small business models I understand running a business can be overwhelming. I created my business because most coaches and digital  courses focus on skills and strategies but never tap into the person you need to become in order to achieve what you desire.  Signing up for 1 on 1 coaching or entering my group coaching program Mastering Me Academy which has a strong focus on mindset and habits in addition to the other skills, systems, and strategies you need be successful.
Mindset always sounds all encompassing but it's simply our interpretation of how people, situations, and our surroundings affect your life. Once you have full control of where your mind goes you have a super power like no other.
My joy always was and continues to be helping people understand how to achieve peek performance through becoming the best version of themselves!  I remember sitting in a conference and hearing a COO speak a profound word and I'm so glad I was present to hear it. He told us to do our people work first. At the time he was referring to our employees being a priority and in turn they would make our business flourish because they love what they do and who they work for. I took it for several meanings and at the moment I was one to giving everything I had to others and leaving nothing for myself. So I had to realize that doing my people work first also meant making myself a priority so that the version of me my team, colleagues and customers would receive would be the best version I had to offer. I had neglected my personal time, my health, and even my creativity at one point and I was doing that for someone else's billion dollar company. So many challenges I know I wouldn't have been able to overcome if I haven't set the right internal environment for me to thrive.
I spent the last 8 years getting ready for entrepreneurship and a huge shift in my life by evaluating where I wanted to be and make changes one thing at a time.  Transformation was never meant to be an overnight thing, its always been about the process and the journey.   First, I sought out spiritual direction because I needing something rock solid, something that wouldn't change even if I was changing. Then, I focused on my health and lost over 55 lbs and now have kept that weight off for 6 years. Once I was grounded in who I was I knew I could invest even more into myself and get the best ROI.  Once you open up your wallet and invest tens of thousands of dollars for coaching and mentorship the idea of being a hobbyist is out the window and the business becomes something serious.   Business stopped being a just way to create money but became a way to create freedom for my clients and myself.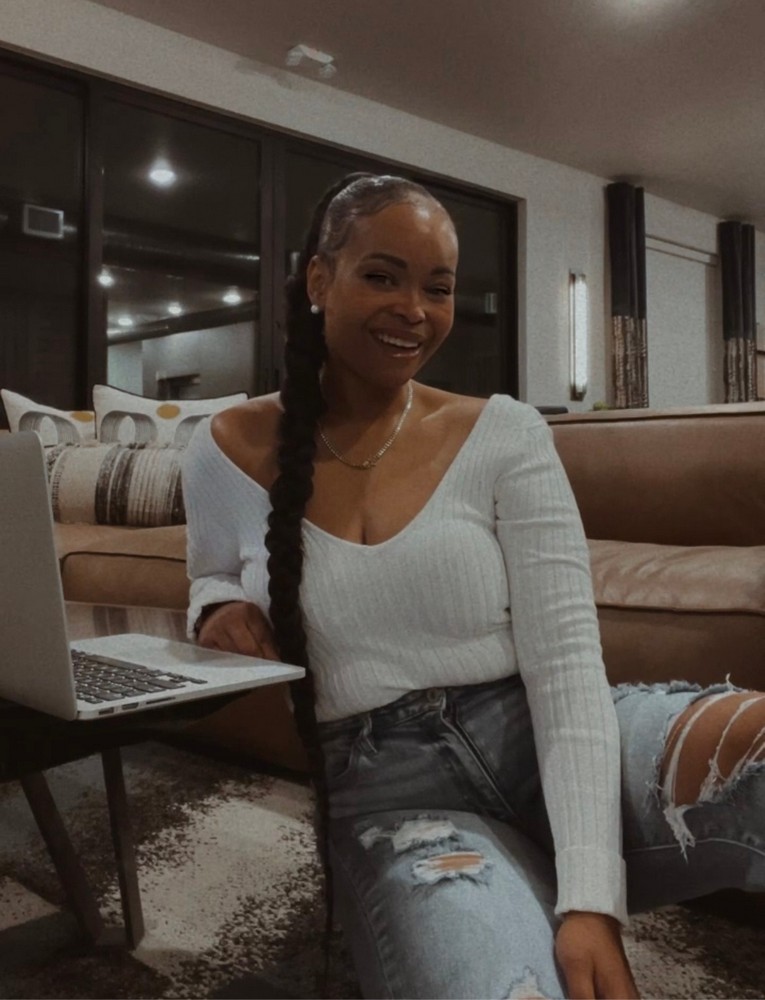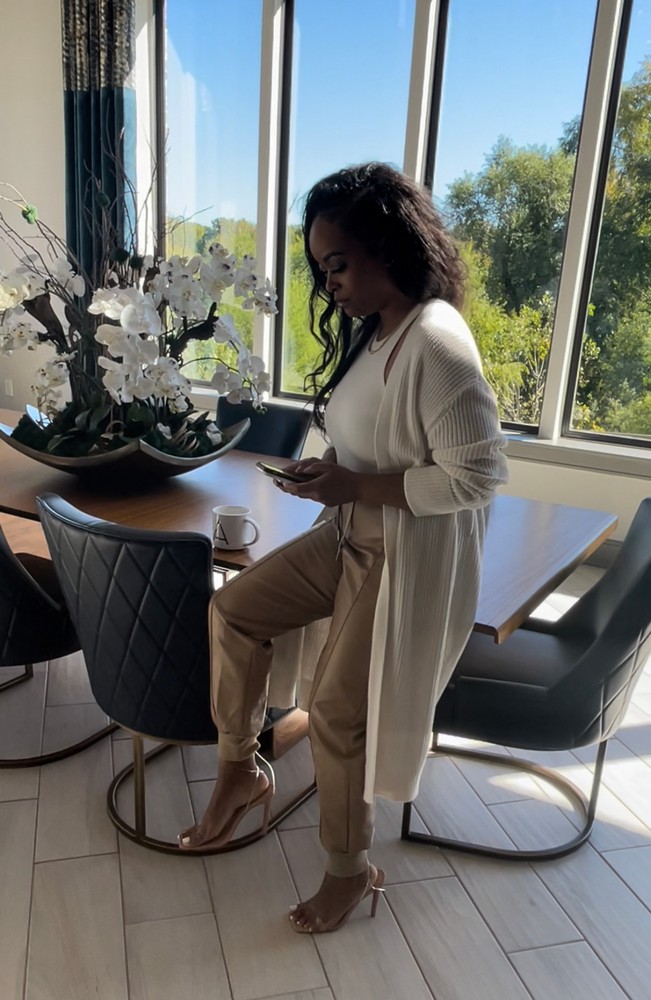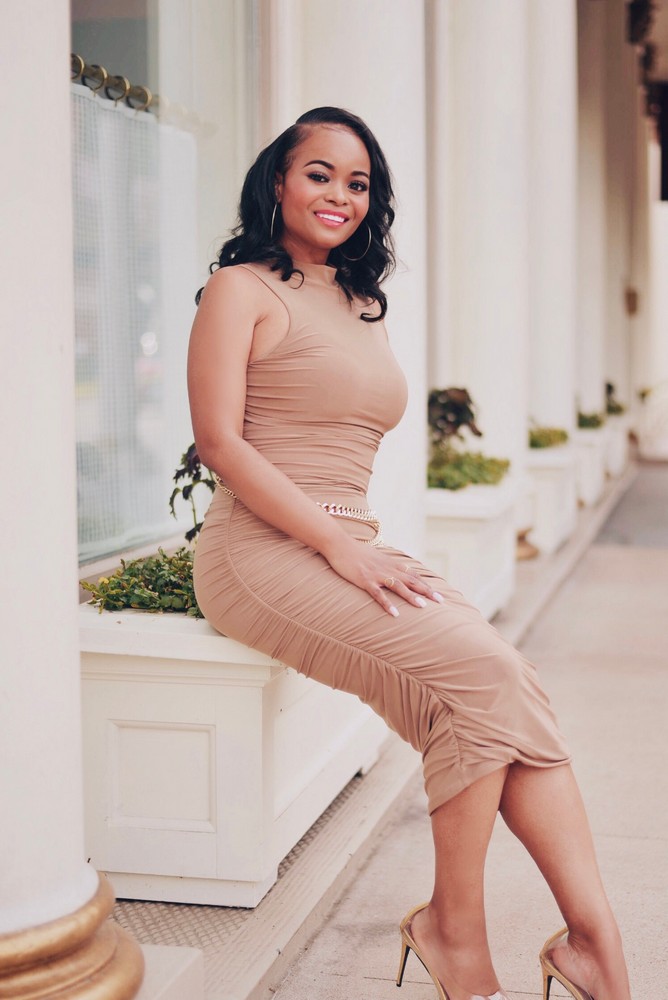 Let's say your best friend was visiting the area and you wanted to show them the best time ever. Where would you take them? Give us a little itinerary – say it was a week long trip, where would you eat, drink, visit, hang out, etc.
If bestie is coming through Dallas we would have to go to all of the cute outdoor shopping centers like The Shops at Legacy West and The Star to dine, shop around, and just get some fresh air.
At night we would head to Addison for good eating, great music, and beautiful ascetics. For roof top vibes head over to RH Restaurant. We would pick a day for spa and choose one of the amazing places here. On the weekend girls brunch so making reservations at The Common Table, Kai at Legacy West, Saint Ann, and Stirr are always a vibe.  Honestly, I still have so many places to explore in Dallas so I look forward to enjoying this summer on many patios with delicious food and amazing drinks.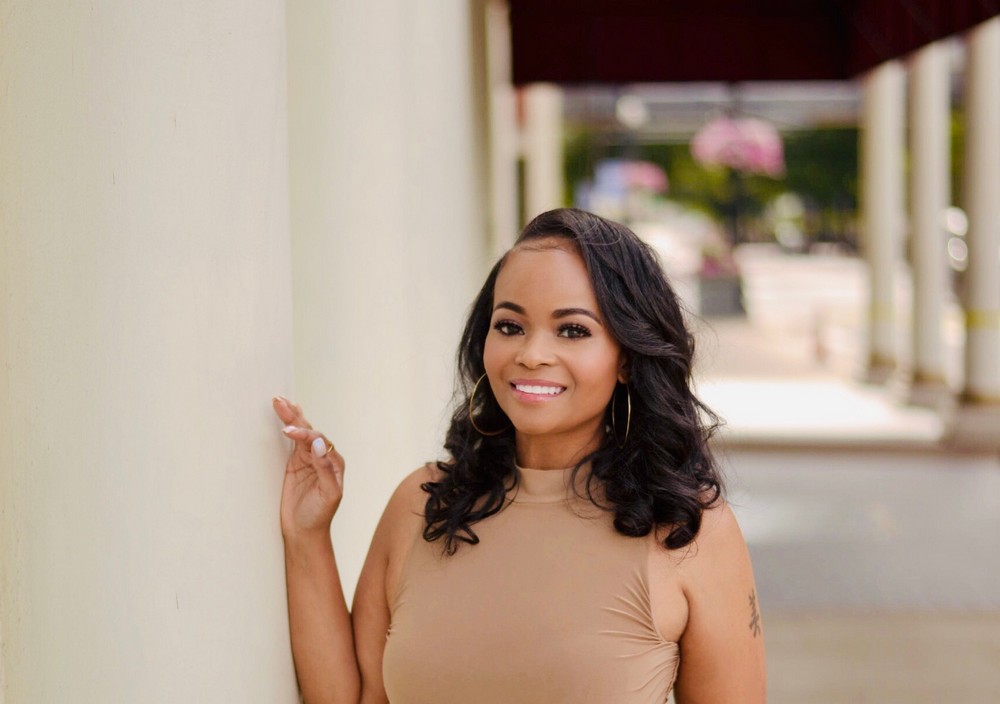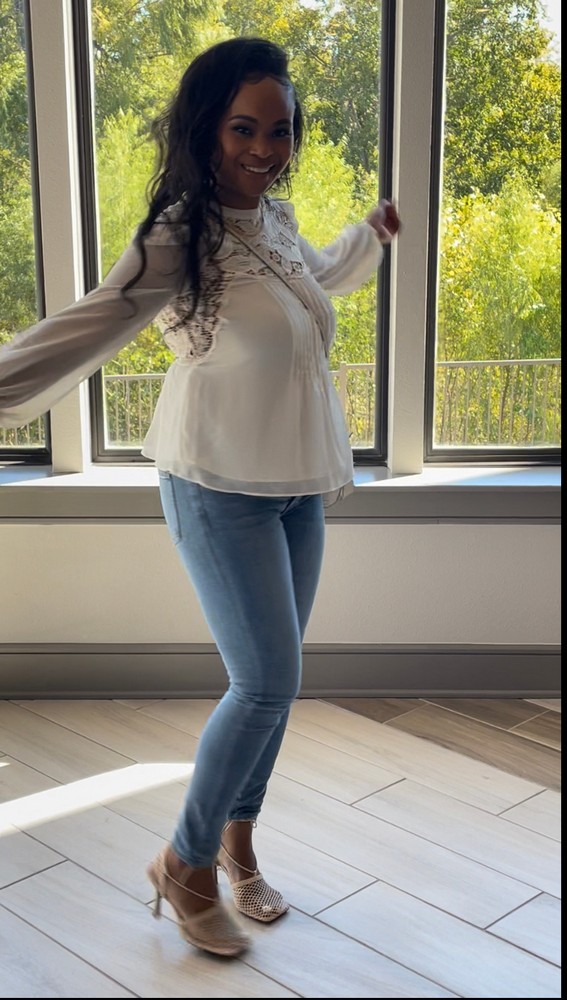 The Shoutout series is all about recognizing that our success and where we are in life is at least somewhat thanks to the efforts, support, mentorship, love and encouragement of others. So is there someone that you want to dedicate your shoutout to?
I think everyone in and out of my life over the past 8 years had so much to do with me blossoming into the woman and business owner I am today. First, I would have to shoutout God because without my anchor, core beliefs, and gifts I wouldn't have come this far. I'm grateful for the ability over time to understand that what I was learning and experiencing was shaping me for the future I desire not the one I was settling for. He showed me the deposits were being made and it was up to me to utilize them.  There were moments where special people entered into my life and told me I wasn't living up to my true potential and I needed that real honest push in those moments.
My mother has always been someone I look to because I've seen how hard she works and the level of excellence and consistently she brings. I still look at her today and I'm in awe because she just gets it and her work ethic is what so many people are missing. I am a member of so several small groups, communities, and masterminds so shouting them because I appreciate all of their impact. I started off this journey alone and I found places and people of like mindset and I appreciate the positive environment, and energy behind it. There have been many times I felt alone in a situation and someone else would speak to exactly what I was experiencing and it helped to normalize and bring things into perspective.
I love to listen to business podcast and read, I've never really been into TV.  Some of the game changing books would have to be Traction, Think and Grow Rich, The Alchemist, The Millionaire Next Door, Atomic Habits, and the Bible. Lastly, I have to give a confident shoutout to me for overcoming obstacles that many people face and quit. I had to learn how to be my own cheerleader without anyones approval, praise, or recognition and that took guts.
"That which we persist in doing becomes easier to do, not that the nature of the things changed but that our power to do has increased" -Ralph Waldo Emerson
Website: eztree.me/adriannicoletalksmastery
Instagram: @adriannicole.masteringme
Nominate Someone:
 ShoutoutDFW is built on recommendations and shoutouts from the community; it's how we uncover hidden gems, so if you or someone you know deserves recognition please let us know 
here.