How success happens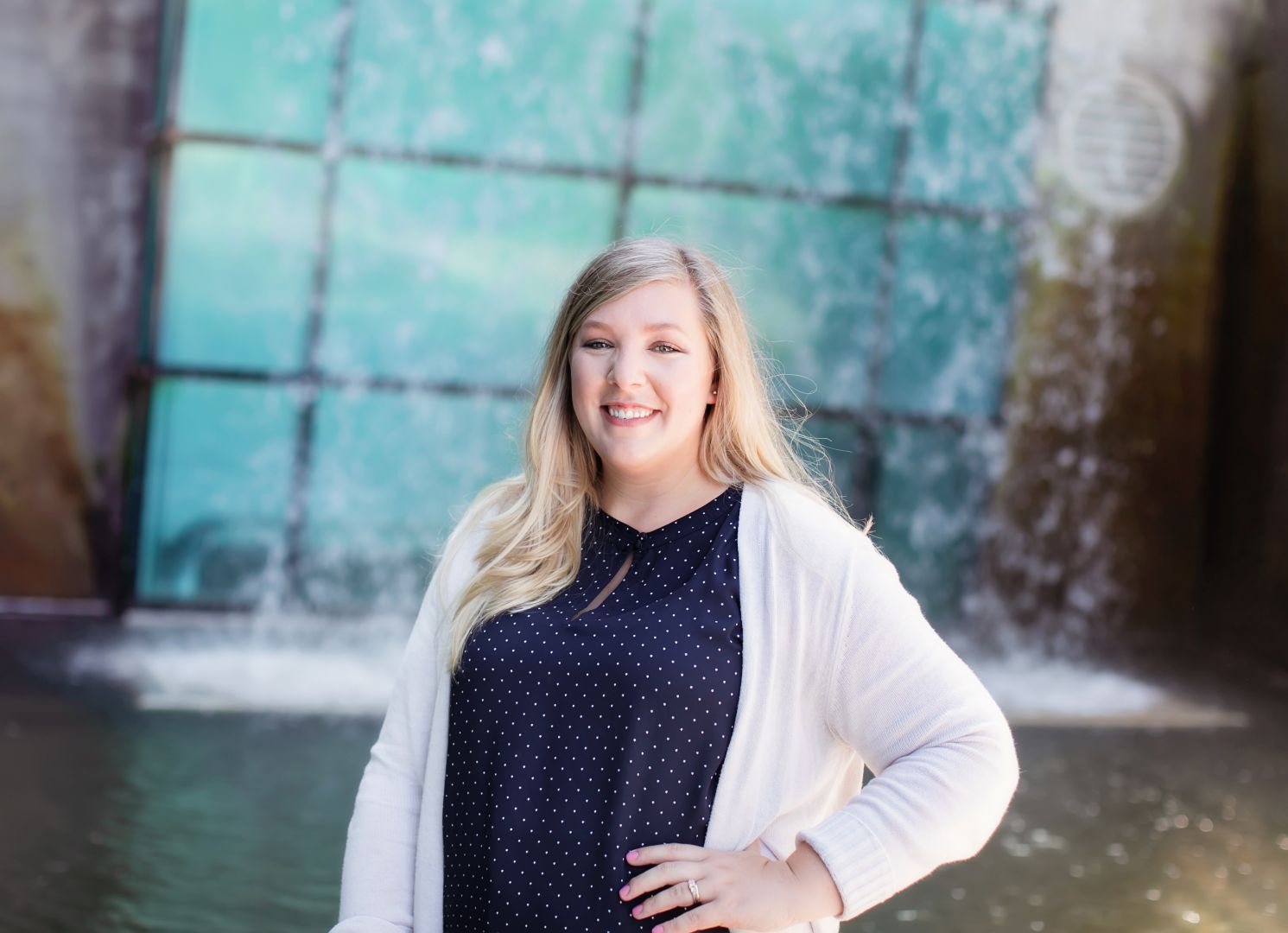 Every overnight success we've seen has been years in the making. And those overnight successes are rarely because of an amazing idea or a stroke of luck. We asked some of our favorite folks from the community about what characteristics are at the heart of their success story?
Tia Pongratz | Accountant

There are two things that I always say contribute to our success. One, do what you love. I truly love the work that I am doing. When we do what we love, the positive energy shines from within and people take notice. People want to be around you and around that energy. Secondly, we do our work well. I remind my team of this as well. Our best marketing comes from taking good care of the clients we already have. Read more>>
Preston Light | Artist, etc.

My friends and family. Having that support system around me from the beginning has allowed me to have my art grow up in public a little bit and help me build the confidence to move forward to where I am now. You can't get anywhere in isolation and they all have done a great job at not letting me do that to myself. Art is subjective, but to have most of the people around me enjoy, share, and purchase my work is the reason I've been able to keep it up thus far. It's paid for better paint, bigger canvases, a home studio, and at times has helped me even pay rent. I love my family and friends. They inspire me to no end and I hope I can do the same for all of them someday. Read more>>
Dominique Austin | Holistic Healer

Authenticity. According to Merriam-Webster's dictionary, authentic means to remain true to one's own personality, spirit, or character. My success is a reflection of remaining true to my authenticity, hints the name of my business, Journey To Authenticity. In life we can choose to compare ourselves to others or embrace that are authentic journey is what allows us to be successful. I truly believe remaining true to my spirit and the destiny specific to me is what gives me success. I choose to show up everyday as me, authentically me. Read more>>
Catherine Chishti | Hair Artist and Entrepreneur

100% client experience and education. Value isn't just in the the color or cutting service alone but the also the customers experience. It starts before the guests arrives and well after their service ends and they leave the salon. I want to make sure that they have everything they need to maintain their extensions, color,and style till their next appointment. Read more>>
Bitsy McCann | Owner of Bitsy Plus Design

I think the most important factor behind the success of my business is being true to who I am – not only as an individual but as a business owner. When I first got started in my career, I said "yes" to everything. You know how it is, you're trying to build something as well as bring those dollars into your home. It can be a slow process to get that going. But a couple years into my work, I realized that the word "no" cannot only be very strategic, but also very freeing. I run a solopreneurship where I focus on web design, branding, and graphic design for print projects. Read more>>
Sopha Rush | Writer, Author, Content Creator

The most important factor behind my success is my relationship with God. He is the foundation on everything I stand for. He's been my rock through everything I've accomplished in life and want to give him the credit He deserves. Another factor has been my family. My husband has been my biggest supporter since day one and I couldn't doing this without him. He's encouraged me, been by my side through all the ups and down when it comes to business & my brand. Read more>>
Janet Velez | Esthetician and Owner of Le Cera Boutique

Honestly, there are so many that it's difficult to just pick one but if I have to choose then I'd say it's consistency. I have poured so much into my clients and my business that my reputation precedes me. In a world where everyone is obsessed with social media, likes and followers, I'm more old fashioned and have grown my business solely thru word of mouth. I truly care for and am concerned about client interaction and relationships that I feel the consistency in that is what has kept my business going and growing these last 6 years. Read more>>
ERIKA AYALA | Founder

Exceptional customer service and top of the line work. I will always go above and beyond for my customers. Read more>>
Dylan Owens | Designer & Producer

For me the success cannot be tied to how the brand is doing. In the beginning everyone wants to be super successful immediately. I believe for me its keeping my routine and keeping the noise blocked out. No matter how up or down the business is, I try to keep my prayers the same. As long as I am fulfilling my purpose and executing a vision from God I know the rest is out of my control. The most important thing for me would be to not get lost in what I cannot control. Read more>>
Shonda Love | Founder Of Association Of Black Tax Professionals

As Founder Of Association Of Black Tax Professionals the most important factor behind the success of my brand is creating a platform to help individuals in the tax and finance industry succeed both personally and professionally. ABTP was established in May 2019 with just a few hundred members and have rapidly grown to over 3.6k members and counting. Read more>>
Tia Jones | Creator & Designer

The most important factor for success is overcoming the doubt I had when I first started. I had a lot of support when I first started out, but when people around me saw that this was more then a hobby they fell off. I started to think maybe I should quit maybe i was in over my head. I closed my business for two months Rebranded and used that doubt and fear to keep myself going. We have hit some bumps along the way but I've meet some really great people along the way. I plan on becoming bigger and continue overcoming the doubt and lack of support. Read more>>
Steven Shipley | Fashion Designer

The most important factor behind the success of Starlife Fashion Co. Is purely "Self Love." Our Brand Is Strictly Built On The Foundation Of Self Love & Self Preservation. We Strongly Influence Positivity And Staying True To Yourself Throughout Your Entire Life Process! "Find What Motivates You." Is Our Moto. Starlife Is An Original Movement Striving To Positively Impact The World. We Want Our Consumers To Be 100% Comfortable With What They Are Wearing & Representing In A Free Spirit Brand. Read more>>
De'Andra Marshall | Principal Interior Designer of Marshall & Co. Home Designs LLC

For me, success is about being in alignment with your purpose for your life. We all have goals, but being in total alignment with your God given purpose is vital. Walking in my God ordained purpose is the important factor behind my business being successful. Read more>>
Northern Joy | Entertainer

My success in both my personal and professional endeavors has grown in tandem with my willingness to be an authentic, honest, and imperfect human. Instinctively we all want to protect ourselves and our vulnerabilities. We used to aspire to become the best, most perfect version of ourselves, or at least make sure that's all anyone saw in public. Big box retail brands and perfectly airbrushed celebrities aren't revered like they once were years ago. Now with the internet flooded with personalities, what people gravitate towards is what they can relate to on a personal level. Read more>>