How do you define success?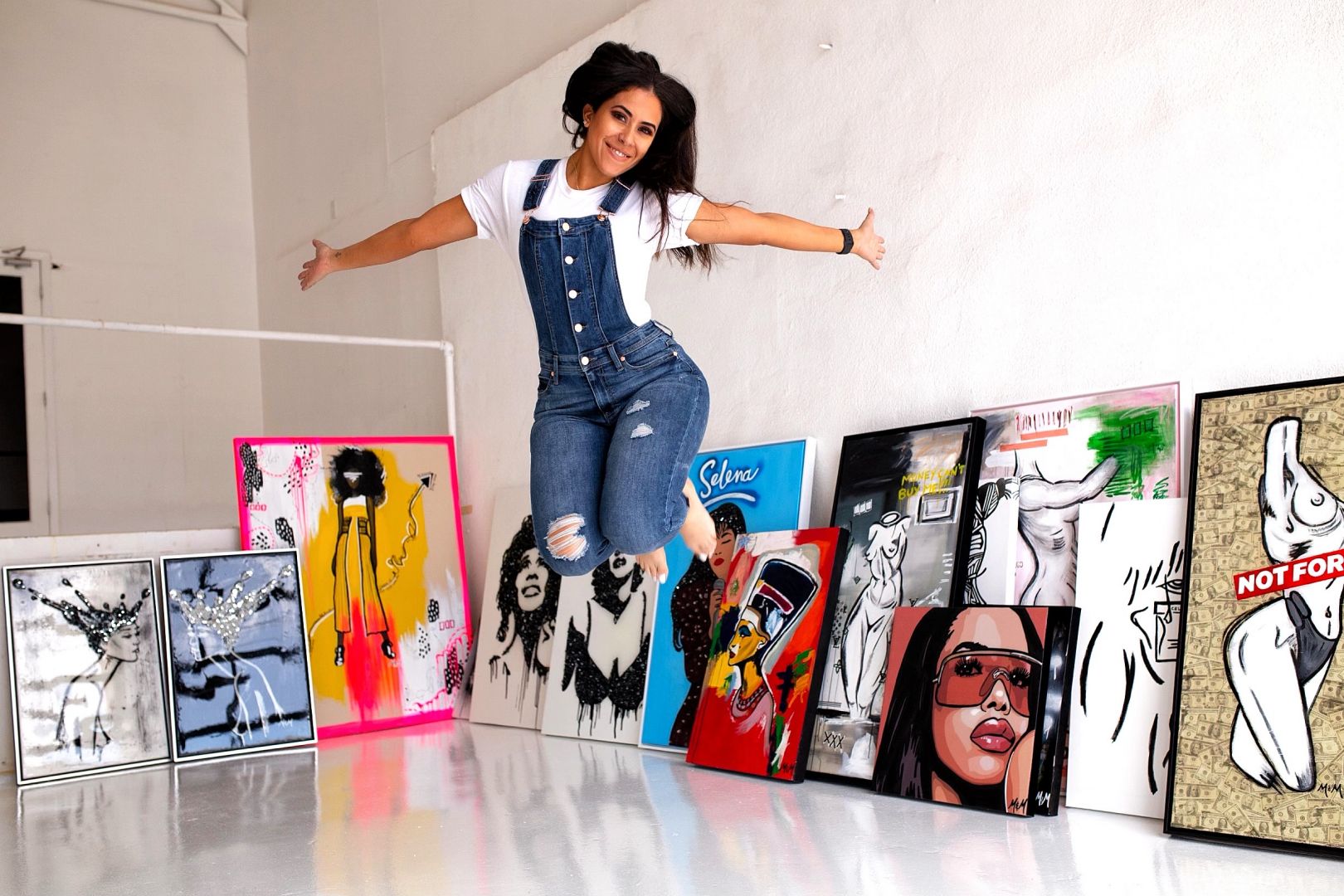 TV, Movies, and culture in general sometimes paints a narrow, specific image of what success is, but we know from our conversations with some of the best and brightest that success can mean vastly different things to different people.
Rachael Gilbert | Host of Real Talk with Rachael

Success is obedience. Sometimes I have to put my blinders on, not look to the right or left, stay in my lane and run the race in which I have been called. Read  more>>
Tim Drake | Photographer & restaurant owner

To me, success has little to do with monetary gain. I need only enough money to provide for my daughter and pay my bills. Success for me has been about overcoming the fear of failure and believing that I have something unique and valuable to offer the world. For much of my life, I was plagued with self-doubt. I was afraid to jump into the ring, scared of being seen. I felt like a fraud. I thought "If anyone knew how incompetent I am… …how little I actually have to offer.." I lived a very safe life on the sidelines. Read more>>
Trezz Johnson | Visual Artist/Entrepreneur

How do I define success? That's very easy, I define success as "one's level of acceptance". It is extremely easy to lose sight of who you are and your own personal goals when you are surrounded by social media and flamboyant articles on the internet. In most cases, individuals are often left feeling disappointed that they are not "successful" because another peer seems to have a higher "status" than their own. Success should never have a monetary or comparison value attached to it. Read more>>
Shelby Williams | Elopement + Wedding Photographer

I would have to say that the success of my brand really comes from two factors. 1.) Being authentic and real. 2.) Having an incredible support system cheering me on. I think in the age of social media we see the best side of people and rarely (if ever) get see what the day-to-day looks like…even when its not pretty. I like to be able to relate to my followers and brides as a human..who makes mistakes, spills coffee on their favorite shirt, has a messy bun and no-makeup on, who's house (up until the COVID-19 stay at home order) was a complete disaster, who has dog hair on their clothes 100% of the time. Read more>>
Ameerah Saine | Founder of Brunch and Slay Digital Creator

Success to me is moving forward. If you are always further than you were yesterday, you are successful. Our journey is ours alone and only we know if we are moving in the right direction. Read more>>
Angela Fry | Barre3 Owner & Instructor

I have found as a business owner, wife and now mother, the definition of success changes and evolves constantly. When I first started barre3 Richardson, success meant having a thriving business and growing a community of health where every body matters. However, with success, comes sacrifice. While growing my business, my personal life suffered. After almost three and half years of owning and operating my studio, I'm proud to say success looks different. Read more>>
Marian Mekhail | Artist and Designer

I define success as living my true purpose and having a positive impact on the lives of people by uplifting them and inspiring them to think and act in ways that they may not have considered before. Success is doing what you know you were created to do and inspiring others to do the same. And the fact that I get to wake up every morning and do just that, to outline how my day will be structured, to dictate how I want to run my business and what I'd like to do next; that to me is success. Read more>>
Cherrysh Anderson | Artist

Success-Standing Up Collectively Creating Equanimity Serving Society. I look at how at 34 years old all the things I've learned that propel me to getting thru difficult times and striving to be my best are a collection of lessons taught by "everyday" people, not celebrities. Those people who invest their experience to better mine. Teachers, healthcare workers, family, etc. The people who stood up and did their individual part to help society all instilled a sense of service in me. My success isn't measured on my name in bright lights or my bank account. Read more>>
Jimmy Park | Sushi Chef

How I define success is through my customers. Years ago, when I first started sushi my end goal was to be a Nobu head chef. A couple years ago I had my chance, but had to let it go. At that time I didn't know what I was doing with my life. My career that I put blood, sweat and tears to seemed like it was coming to an end, but when I moved to Dallas and had the opportunity to create a restaurant it was a game changer. I saw purpose again, thanks to all the customers I met. When I would hear them tell me how good my food was and seeing the same people every week, I knew I was on the right path. Read more>>
Leigh Bostwick | Handbag Designer & Leather Crafter

Success for me is the feeling of accomplishment and joy I get when I have created a product that makes other people happy. Yes, you do need to have a profit for your business to continue through the years, but money isn't the source of my feeling of success. I want my products to be durable and lasting, for others to love my products and be proud to use them daily. I want them to love my products enough to want to return to make future purchases. When I see someone get excited about one of the products I have created, and see them using those products, I know I have been successful. Read more>>
Erick Jovan | Actor, model, T.V Host. / Aspiring writer.

Personally, I believe that true success transcends the definition that society gives it. Society speaks of success based on mere materialism. However, when I witness the vulnerability and fragility of material things; I realize that I cannot base my success on money, titles, or properties. All these things are very important and essential, but I don't think they define success. Great proof of what I'm talking about is the global pandemic that we are going through right now. Material things has very little value in the face of a virus. Therefore, we realize the true essential things in life are beyond materialism. Read more>>
Megan Shudark | Social Media Network Marketer

When I first started in my industry, I thought success was defined by the amount of success I created for myself, the amount of wealth I had created for myself, and the luxury items that I possessed from success. However, after reaching a financial success point for myself and my family, I started reflecting on myself and my mindset about success. I don't think success can be measured my a dollar amount, or the amount of material items possessed, but by the number of lives you have helped changed, the number of lives that you have helped become successful. Read more>>
Valerie Batchelder | Retired Play Therapist

Success comes when I feel satisfied with my painting. I get an adrenaline rush and a feeling of joy. Read more>>
Reneé Carroll | Body Wraps

Success to me is someone who is motivated, and following long term goals, living a true purpose and having a positive impact on others, keeping business going by building a relationship with clients and keeping those around you happy. Read more>>
Ashley Howland | Photographer & Book Lover
I believe success is defined differently by everyone. For some photographers, success is being able to support their families with their photography, or to be published in different ways. However for me, success is defined by the difference my work has made. I always wanted to make a difference. That was what I told everyone I wanted to do when I grew up. And if my work makes a difference in peoples lives then I have succeeded. Whether that is capturing a single moment in time that can never be visited again, or whether that is providing a family with beautiful memories of their children. Read more>>